Best new Android and iPhone games of January 2016
4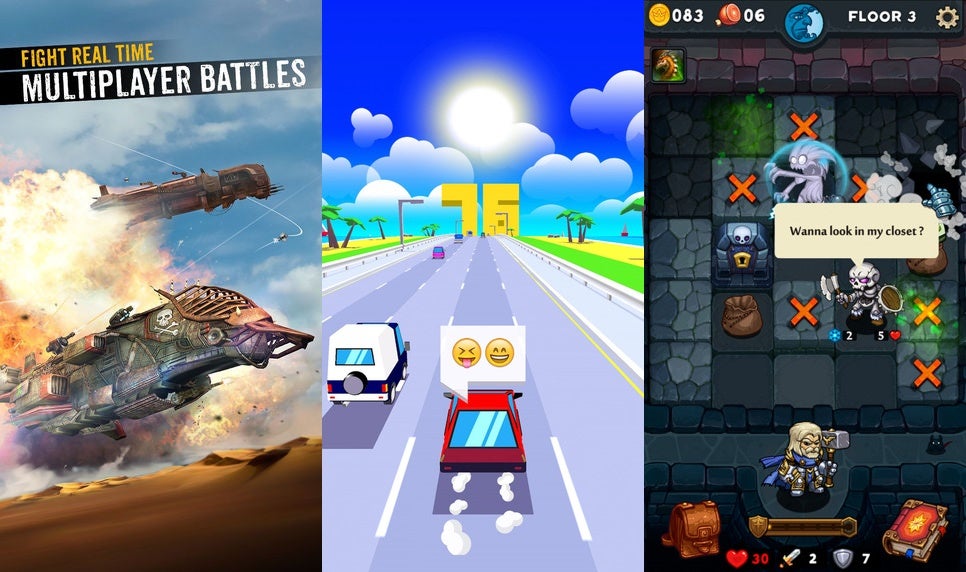 With January 2016 behind us, it's time to take a look back at the best new Android and iPhone games released in the past month.
Good news is that in the beginning of 2016, most of the best games are released on both Android and iPhone. iOS still has some of the best games first, but the delay until an Android version arrives is becoming shorter. Unfortunately, the first month of 2016 did not bring any exciting new releases for Windows 10 for phones, so we are no longer including Microsoft's platform in our round-up.
The big success of Crashlands has naturally helped the game effortlessly get the number one spot on most gamers list of must-play games and it is number one on our list as well. It was far from the only exciting new release, though, so that's why we suggest you take a look at all the 14 best new Android and iPhone games for January 2016 right below.
#1: Crashlands
Price: $4.99
Genre: RPG
Become Flux Dabes, a galactic trucker whose latest shipment gets derailed by a chin-strapped alien menace named Hewgodooko, leaving you stranded on an alien planet. As you hustle to retrieve your packages you'll become enmeshed in a nefarious plot of world domination, which will require all of your wits and both of your glutes to overcome. Learn recipes from the local sentient life, make new friends, uncover ancient secrets and deadly bosses, tame everything and build yourself a home-away-from-home as you learn to thrive on planet Woanope.
#2: Exploding Kittens: The Official Game
Price: $1.99
Genre: Local multiplayer card game
Exploding Kittens is a local multiplayer card game (supporting from 2 to 5 people that have to be in the same room) that brings a lot of fun thanks of its clever gameplay and fun drawings by the brilliant Matthew Inman of The Oatmeal. In this highly-strategic, kitty-powered version of Russian Roulette, players draw cards until someone draws an Exploding Kitten, at which point they explode, they are dead, and they are out of t​he game -- unless that player has a Defuse card, which can defuse the Kitten using things like laser pointers, belly rubs, and catnip sandwiches. All of the other cards in the deck are used to move, mitigate, or avoid the Exploding Kittens.
#3: Dungelot: Shattered Lands
Price: $3.99
Genre: Dungeon Crawler
Dungelot: Shattered Lands takes you on a roguelike dungeon-crawler adventure to defeat zombie cows, splat giant evil mushrooms, and generally get back home in one piece. Developed by Red Winter, a two man studio based in Russia, Dungelot: Shattered Lands is the third part in the popular series, and tasked the player with traversing randomly-generated dungeons, smashing enemies in the face and hunting for the keys that will allow you to venture even further. An addictive game, it comes with three worlds to explore, 4 characters and 18 dungeons to fight through.
#4: Sandstorm: Pirate Wars
Price: Free (with IAP)
Genre: Real-time Multiplayer Battles
Sandstorm: Pirate Wars is the latest massive release by Ubisoft, a post-apocalyptic game, where you have to construct your Sand-Cruiser from pieces plundered during your missions in the desolate wastelands, and upgrade it with deadly weapons and life-saving shields.
Use it in battles against other huge ships and also battles in real-time against people from across the globe. Of course, all of this is accompanied with hugely impressive 3D graphics.
#5: Worms 4
Price: $6.99
Genre: Artillery strategy
If you have ever played any of the Worms strategy games, you know what it's all about: big guns, explosions, and a lot of strategical thinking to outsmart your opponent. Worms 4 does not change that, but it adds a lot of flare and brings it to mobile in a very seamless way.
With new weapons, the option for weapon upgrades, and 80 single player missions, it is an engaging play. Naturally, you can also jump in the fun with a friend with the option for synchronous multiplayer matches. The matches themselves are now shorter and much more dynamic, better fitted for play on mobile, when you often don't have too much time to play. The improvements in the cartoon visuals also look stunningly well on mobile.
#6: Venture Kid
Price: $0.99
Genre: Action Platformer
Venture Kid is aн 8-bit retro action platformer that takes pride in meticulous level design, action levels, responsive controls and a great variety of bosses. The story revolves around the evil Dr. Teklov, who is about to build a secret weapon, disguised in his huge space fortress. Time is running out but our hero Andy stepped up to defeat him and fight his way through Teklovs minions. Join Andy and prepare yourself for a dangerous journey that demands great skill and determination.
#7: Dashy Crashy
Price: Free
Genre: Racing
A game that seems to have gone under our radar when it was originally launched in December, Dashy Crashy is a fun racing game with the trendy pixel art style, but spiced up with a very dynamic gameplay and emoji-infused comments (thank god for that poop emoji that expresses so many feelings!). It's a free to play game with some in-app purchases.
#8: Sky Chasers
Price: Free
Genre: Side-scroller
Sky Chasers presents you to a fantasy world in a cardboard box, starring Max. You start by flying what looks basically a cardboard box, flying by tapping on the sides of the screen to balance your ship, and trying to collect coins that replenish the ship's dying battery.
The goal is to prove to your friends you are a true Sky Chaser by going on an adventure through pixel art worlds with unique enemies, puzzles and challenges.
#9: Momoka: An Interplanetary Adventure
Price: $6.99
Genre: 2.5D Platformer Adventure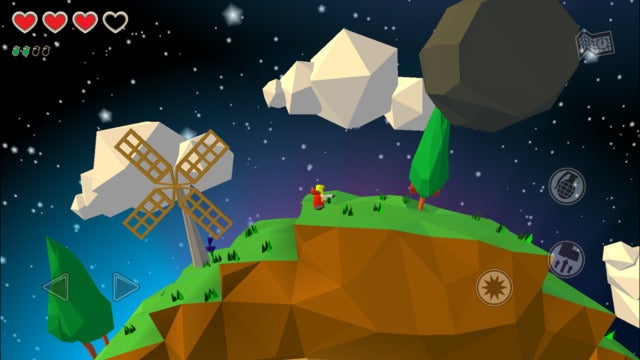 Control Momoka as she hops and flies across her solar system in this 2.5D platforming adventure game. Gameplay switches seamlessly from a platforming shooter within and between each of the planets, to exploration of the large planetary system using her spaceship. You will meet many characters, collect upgrades, and battle fearsome enemies as you explore Haruto to find out why its sun is dying, and how you will fix it.
#10: Lost in Harmony
Price: $3.99
Genre: Endless runner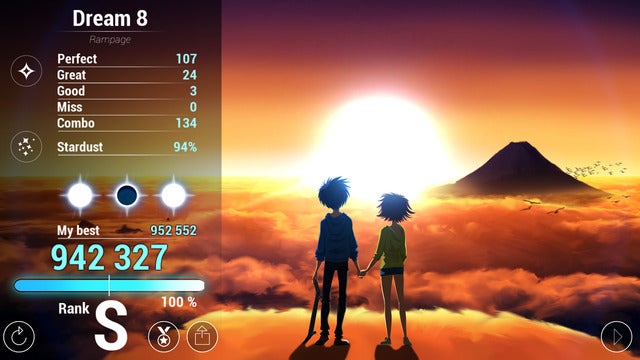 Another immersive endless runner, Lost in Harmony puts you right into a fantastic musical odyssey.
The game features a lyrical story and an immersive soundtrack imagined by famous composers, including Wyclef Jean.

#11: Punch Club
Price: $4.99
Genre: Fighting Tycoon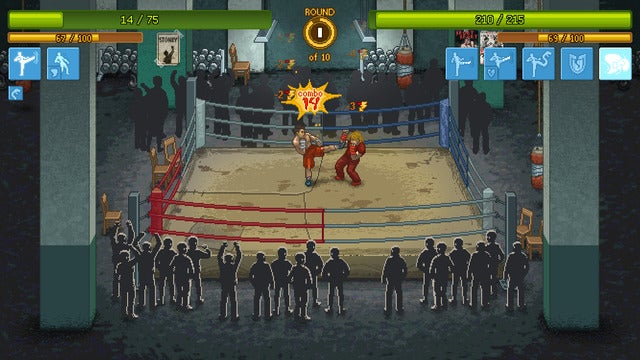 Punch Club is a boxing tycoon management game with multiple branching story lines.
Your goal is clear, but how you get there depends on whether you want to legitimately climb the rankings, or take the more ridiculous, shady route.

#12: The East New World
Price: $1.99
Genre: Action Platformer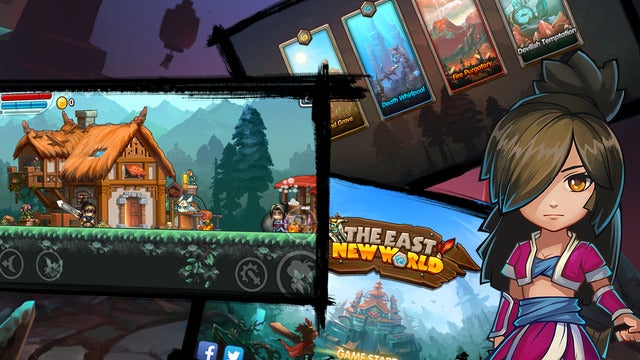 The East New World is a retro-inspired action platformer game with the high quality pixel art style. Long long ago, there was a country "The Warriors' Kingdom", where people were strong and brave. After the King sold the soul of the country to The Evil Space, everyone turned into a killer with an assassination mission in mind. Buta's wife Icy refused the mission and as a price, she died. Poor Buta begins his revenge in a fight for love!
#13: Don't Screw Up!
Price: Free
Genre: Puzzler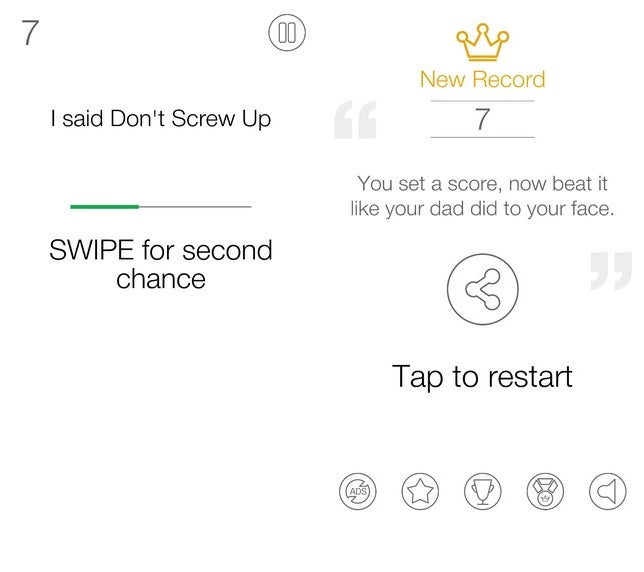 Just don't screw it up! This puzzle game brings a white screen with clearly printed instructions, tap, tap, hold, and tap again. Just follow the directions and don't screw it up.
Sounds easy, doesn't it? Well, this puzzler does get quite challenging with time, but it's the instructions and the nasty follow-ups you get when you fail to do something right that you will remember. This game will insult you if you fail to do things right, so just keep this in mind and don't take it too serious.
#14: Circa Infinity
Price: $2.99
Genre: Puzzler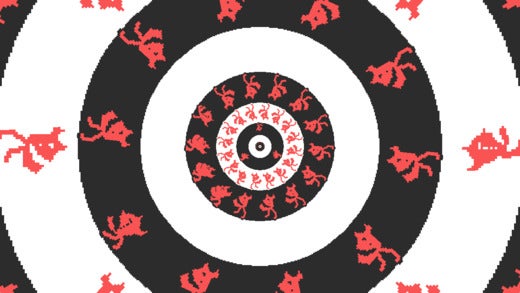 Circa Infinity is a brain-melting circular platformer by Kenny Sun.
The game comes with a pulse-pounding soundtrack by Jack + Jim Fay.

It features 50 Levels, includes 5 Boss Fights and provides 5 to more than 6 hours of content.