Best Buy and Sprint team up to offer special promotion for students
13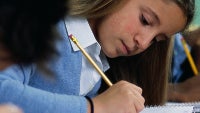 Sprint and Best Buy are teaming up to offer 12 months of free talk, text and data for students who purchase a smartphone from Best Buy and hook up with Sprint's Unlimited My Way plan. The free service includes 1GB of data each month, after which the student will be charged 1.5 cents for every MB used. Student lines can add unlimited data for only $10 per month. Those purchasing a feature phone can receive 12 months of unlimited talk and text with blocked data, for $50 a month.
In addition, any referrals made by the student that result in a regular Unlimited My Way or My All-in plan activated at Best Buy on the account with the student line, will result in the student receiving another 12 months of free talk, text and 1GB each month of data. The additional lines must be activated on or before January 4th 2014. Students of any age, whether full-time, part-time or studying at a vocational school, are eligible.
Keep in mind that the phone purchase must be made at a participating Best Buy store, not at a Sprint retail location. Within 14 days after opening the student account, the student must validate that he/she is a student by showing Sprint a report card or a Student ID. Other cceptable forms of proof are an erollment document or a tuition receipt. Home-schooled students can show state required documents as proof.
Thanks, Anonymous Tipster!
source:
Sprint
Recommended Stories