BLU R1 Plus checks through FCC with plenty of images in tow
2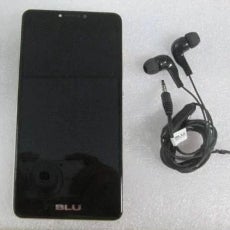 BLU, for those who may be unfamiliar, is an American firm that produces affordable smartphones. Though based in the United States, its handsets are manufactured in China and for the most part, are rebrands of devices previously rolled out by Chinese companies like Gionee. Not too long ago, the
BLU R1 HD was released
with quite a decent feature set for its $99 price tag, which was cheaper still for Amazon Prime members willing to deal with personalized ads on the lock screen. Now, the BLU R1 Plus has checked through the FCC, and Amazon could once again be a significant part of the bargain.
The FCC application includes many pictures of the device and its manual, the latter of which reveals a home screen with an abundance of Amazon apps. After the not-too-successful
Fire Phone
, Amazon still appears keen to have its say in the smartphone industry, and the collaboration with BLU ensures that its apps and services can still reach the mainstream.
It's not certain if the BLU R1 Plus will be exclusive to Amazon, but it does look that way. It'll apparently get a 5-inch 720p display and a MediaTek MT6737V -- slightly more powerful and efficient than the MT6735 chip of the
R1 HD
. The Plus model looks set to pack a monstrous 4100 mAh battery -- a marked advance on the 2500 mAh juice pack of the R1 HD -- as well as dual SIM slots and a microUSB port. And, yes, there'll apparently be a 3.5 mm jack.

By the look of things, owners can expect the likes of Amazon Shopping, Drive, Kindle, Music, Video, Photo and Alexa on board. That's quite a lot of potential bloatware, but the price will surely be the clincher. As aforementioned, the BLU R1 HD dropped at around a hundred bucks, but Prime members get an ad-supported experience for as low as $49.99. Even in this day and age, that's a very cheap smartphone.
Since the Plus version includes a minor processor hike and generous battery bump, it's likely the cost will be higher than that of the R1 HD. No specific pricing or availability info is available as yet, but we'll be sure to pass the finer details on as they emerge.