At present, iPad has a 95% share of the tablet market, but things are bound to change
2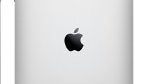 According to a Q3 report conducted by Strategy Analytics, Apple's iPad has 95% share of the tablet market. That's not much of a surprise if we look at the very limited competition on the tablet front, but it's safe to assume that things are bound to change in the near future with the Samsung Galaxy Tab now available.
Only time will reveal the impact of the Galaxy Tab on the tablet market, but with
Gingerbread and Honeycomb updates on the horizon
, it's certain that it will gain some territory at the iPad's expense. Furthermore, a host of other manufacturers, including HP, RIM and Viewsonic have announced that they plan to release their own tablets in the near future, which means more competition for the iPad and bigger variety for the end consumer.
Strategy Analytics' report also indicates that tablet sales recorded a growth of 26% in Q3 compared to Q2 of 2010, with a different research conducted by industry tracker Gartner pointing out that tablets' sales are expected to nearly triple to 54.8 million in 2011.
The tablet business is yet in its infancy and it's hard to predict how it will evolve in the next few years. But with competition to the iPad growing and tablets attracting more and more attention, this is getting seriously interesting.
source:
WSJ
Recommended Stories