Developers can now show off ten screenshots on their App Store listing
10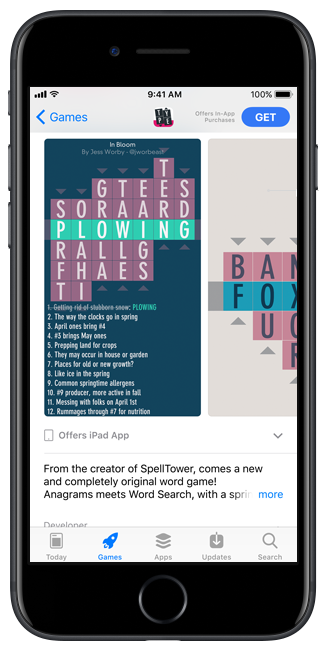 App Store developers can now show as many as 10 screenshots on their app listing
Developers have been given a little more real estate to promote their apps in the Apple App Store. Listings in the App Store for iPhone, iPad, Apple TV, and Apple Watch can now include as many as ten screenshots per device. With that in mind, altogether developers can post as many as 40 screenshots. Prior to the change, announced today, developers were limited to five screenshots per device, for a total of 20.
By doubling the number, developers will be able to show off more key features of an app, and display more tiers and characters of a game. Besides the ten screenshots, 30-second video previews are still permitted; the maximum number of 30-second video previews remains unchanged at three.
Apple has alerted developers to make sure that the first three images in an app's gallery of screenshots show off the "essence" of the app or game. That's because search results show the first three images from the gallery when no video clip is available.
"Use images captured from your app's UI to visually communicate your app's user experience. You can feature up to ten screenshots on your product page. Depending on the orientation of your screenshots, the first one to three images will appear in search results when no app preview is available, so make sure these highlight the essence of your app. Focus each subsequent screenshot on a main benefit or feature so that you fully convey your app's value."-Apple
source:
Apple