Apple used to delete tunes by rival services from its music players, court testimony reveals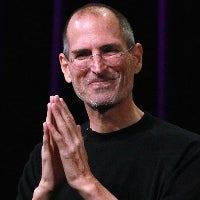 We know Steve Jobs was a pretty competitive guy, and
giving a post mortem testimony
for the ongoing class-action antitrust suit against Apple yesterday didn't help to alleviate this impression.
Apple, it turns out, has found an ingenuine way to nix songs downloaded with iTunes rival services from a user's music player. When an iPod owner synced it to their iTunes library, Apple went on to display an error message, saying that the device in question has to be restored to factory settings, said attorney Patrick Coughlin in U.S. District Court in Oakland, Calif.
After restoring the iPod to its original state, however, the melodies that were obtained outside of iTunes would suddenly disappear, causing quite the frustration for said individual. Apple;s chief of security, however, Augustin Farrugia, claimed in court that it was all for security purposes, as hackers such as the so-called "DVD Jon" or "Requiem" were trying to wiggle in.
Thus, since "
the system was totally hacked
," he mentioned, Apple went "
paranoid
," and used to chuck all non-Apple music on a regular basis. As to why didn't it say so to consumers who were affected, Apple testified that: "
We don't need to give users too much information
," and "
We don't want to confuse users
." There you have it.