Apple to ramp up iPhone 8 production much earlier than usual, prepares for biggest launch in history
35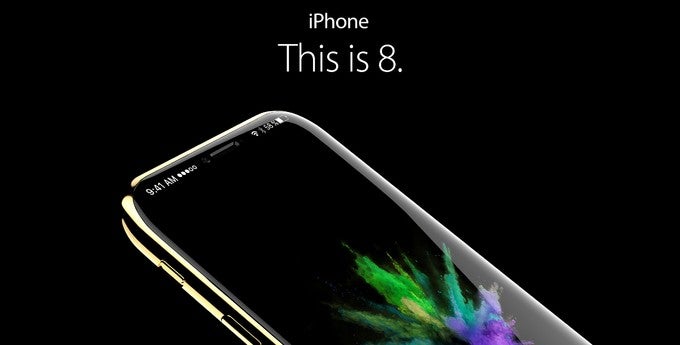 iPhone 8 concept by Handy Abovergleich
2017 may become one of Apple's most profitable years. The hype around the upcoming 10th anniversary edition of the iPhone has been enormous, as Cupertino is expected to do a huge redesign of its iconic handset.
Despite being 7 months away from the introduction of the new iPhone, the many rumors and leaks that have already emerged give us a notion of what to expect – Tim Cook & Co. are reportedly going to unveil a third, super-premium version of the smartphone (alongside the usual Standard and Plus variants) that will have an all-glass design with a curved edge-to-edge OLED display, under-glass home button and fingerprint sensor, wireless charging capabilities, and most definitely a host of other features that will be revealed in September.
All of this suggests that Apple is likely to sell record quantities of the iPhone 8, and a recent supply chain report from BlueFin Research has confirmed that the company will be increasing production much earlier than usual in order to prepare:
Interestingly, our present reads suggest a 300% increase in iPhone 8/X builds in the June quarter, now sitting at 9M. As a result, overall June quarter builds have increased from 45M to 48M, with the sharp increase in iPhone 8 offset somewhat by modest declines in legacy models. In the past, builds of upcoming releases began in earnest early in the September quarter, so this is a departure from AAPL's normal build cadence.
This could mean that Cupertino is either expecting massive demand or that we might see an earlier release date for the device, although the report specifies that there is "no indication that there has been any change in release plans for the iPhone 8/X".