Apple to offer a universal bumper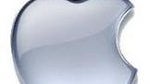 Apple has begun stocking their stores with a new version of their bumper cases that will be a universal fit for both the AT&T version of the iPhone 4 and the slightly modified Verizon version.
The bumper looks just like the original, except with a slight modification. The Verizon version of the iPhone 4 sees the volume buttons slide down a tad bit from their positioning on the AT&T version. So to accommodate this design change, while keeping it compatible with the AT&T version, Apple simply made the hole for the mute switch bigger.
So with a bigger hole, the case will fit both versions of the iPhone 4 which will save Apple some money by not having to produce two different versions of their bumpers. Would anybody be surprised if other case manufacturers eventually take this route? Check out the video of the newest style of the bumper, and tell us what you think in the comments below.
source:
TUAW