Apple announces ResearchKit, turns iPhones into medical research devices
8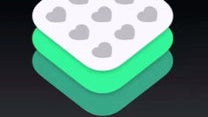 It is Apple's big day today. At the Yerba Buena Center for the Arts in San Francisco, the company is announcing its latest and greatest products as we write these very lines. Among them is the latest Mac computer – thinner and lighter than ever – and, of course, the Apple Watch wearable accessory. But that's not all Apple is introducing at today's event. In fact, one of the first announcements made was of ResearchKit.
ResearchKit is an open source software framework built with medical research in mind. Basically, it makes it possible for an iPhone to be used as a medical research device and enables researchers to easily create apps to help with their work. Data is securely collected by anyone willing to contribute, and it is possible to control how much of a contributor's personal data is accessed.
Some of the applications demonstrated at the event included diagnosis of Parkinson's disease – an iPhone's sensors were used to detect irregularities in a patient's speech and walking. The possibilities, however, will be way beyond the scope of these tests once ResearchKit is out. It is scheduled for release in April so keep an eye out if you're willing to contribute in obliterating some of the nastiest diseases in existence.