Apple market share to hit a plateau in 2013, remain flat in next 5 years
23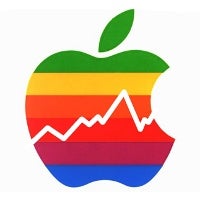 We have an instant negative reaction whenever we hear a 5-year forecast as the mobile industry is simply too hard to predict, let alone for such a long period of time. Some keep on trying, though, and this time it is ABI Research who join the bearish Apple sentiment and say
the company's market share will hit a plateau in 2013 and remain flat in the forecoming 5 years
.
Apple's market share will allegedly rise to 22% this year and all the way until 2018 it will remain relatively flat.
Could this happen in real life? Of course, but if we take a look at the dynamics in these past years the chances don't look very high.
First, Nokia - who everyone thought would be much stronger -
fell catastrophically after adopting Windows Phone
as its main platform. Samsung on the other hand is the opposite, a success story built on Nokia's collapse with its
share going from 8% to over 30%
last year.
While we remain unconvinced about Apple's future, it's hard to overlook all the negative reports from close-to-Apple sources like the Wall Street Journal and Reuters. Devices like the iPad are selling less, and the iPhone is struggling against Android pretty much everywhere except for the States. What are your expectations and thoughts on Apple's future?
source:
eWeek