Apple no longer the world's most innovative company according to annual ranking, drops down to 17th place instead
58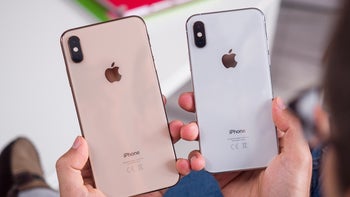 The innovation within Apple's 2019 phones was only enough to keep it at number 17
Apple was once synonymous with innovation and breakthrough technology. The company made millions of people smartphone users with its original iPhone and the iPod became a staple device for a whole generation. Recently, however, Apple is focusing on improving its current products rather than changing industries with completely new ones.
That is now reflected in the Fast Company's 2019 edition of its
Most Innovative Companies list
. The magazine orders the top 50 companies in the world according to how innovative they've been over the last year (of course, according to its own judgment). Apple was on the first spot in 2018 thanks to the wireless AirPods and the iPhone X (remember, the list is made early in the year). The 2017 Apple flagship phone brought not only completely new design with thin bezels (and the notch, yes), but also debuted Apple's FaceID, which is still the most secure face scanning technology on a smartphone.
To no one's surprise then, after the slight refresh that was the iPhone XS and not much else standing out from the lineup of Apple products, the company has now dropped to the 17th spot on the 2019 list. You still need at least some innovation to even make the top 50, so Fast Company attributed the position to Apple's A12 bionic chip. You can't really argue with that, the A12 is a beast of a chip and offers unprecedented performance. How much people cared about it is another matter. We think the ECG capabilities of the Apple Watch 4 grabbed people's attention more than the A12, but hey, we're not the ones making the list.
So, which companies pushed Apple down the list? At the top is one you may not have heard of, Meituan Dianping, followed by Grab. Both apps are used by hundreds of millions of users in Asia and provide multiple services, from ride hauling to financial transactions and movie tickets.
The third spot on the list is surprisingly taken by the NBA. It's praised for successfully moving into the esports scene and improving its streaming services. The rest is a various mix of up-and-coming startups and massive corporations, all innovating in different ways.
Will Apple gain back its lost standings in 2019? We'll get the first batch of what it has to offer on
March 25
.