Apple iPhone 6 promo videos and TV ads are out, watch them all herе
7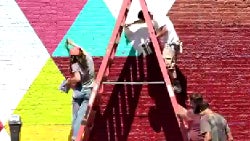 Apple just outed its first TV ads for the newly-announced iPhone 6/Plus, and its Watch. It also added a bunch of promotional videos touting the inspiration behind those devices, and listing all of their features in the typical Apple way.
This new iPhone 6 Plus fits its name perfectly, as it calls all the new features of the 4.7" iPhone 6, and raises higher screen resolution, larger battery, and optical image stabilization for the camera. The interface has also been remodeled for the new realities of a phablet chassis size. The Apple Watch is a thing of beauty, and has a unique new interface and features that will surely be fun to explore.
Check them all out below, and tell us what you think of Apple's new visual attack on our senses.