Apple iPhone 6 may not be released until October 14th
31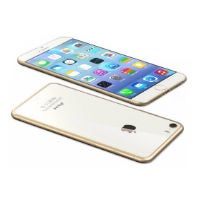 In general, we've been assuming that Apple would be sticking to the usual timeline and releasing the new iPhone in September like it has been for the past couple of years. But, this is now the fourth time in the past two months that we've seen a rumor pointing to October as the release time for the
iPhone 6
.
The
first rumor
came from Japan's Nikkei news service, and the
second
came from Taiwanese supply chain sources. Both of those rumors claimed that the iPhone 6 and the iWatch would be released at the same time in October. Since then, we've heard that the
iWatch has been delayed
, likely until next year; and now, an unnamed source for
MacRumors
is putting the exact release date for the iPhone 6 at October 14th, which is the same date that the iPhone 4s was released back in 2011. The source claims to have been part of a retail store meeting at which a senior Store Leader said that October would be "incredibly busy" for Apple and for the store, and that the 14th would be an "immense" day for Apple.
There are a couple reasons to be a bit wary of this report. First of all, October 14th is a Tuesday, and Apple tends to release new iPhones on Fridays. Second, the rumors have been putting the announcement of the iPhone 6 in the
middle of September
, and Apple never has more than a two week gap between the announcement and release.