Apple iPad Pro prices said to range between $799 and $1129 depending on storage and connectivity
36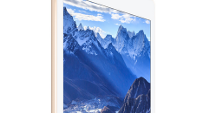 Today at 10 AM Pacific/1PM Eastern time, Apple biggest press event of the year is scheduled to kick off. We've often talked about the various devices that the
company might unveil
, but with just a few hours to go until the event starts, one of the most reliable sources when it comes to reporting on upcoming Apple products has brought forward a range of details concerning the often-rumored
Apple iPad Pro
.
If the source turns out to be accurate, then the 12.9-inch Apple iPad Pro will be priced somewhere between the price of the 11-inch MacBook Air and the price of the Retina MacBook.
Allegedly, the base Apple iPad Pro (Wi-Fi only) model will come with 32GB of internal storage space and will be priced at $799, which is $100 more expensive than the 128GB Apple iPad Air 2. Moving further up the pricing range, the 64GB Wi-Fi only iPad Pro will allegedly cost $899, while the 128GB version is said to be priced at $999.
According to the source, the LTE-enabled iPad Pro models will cost $130 more compared to the Wi-Fi only versions. This means that the most tricked-out iPad Pro, the 128GB model with LTE connectivity, will be priced at a whopping $1129. If this turns out to be accurate pricing info, then the maxed out Apple iPad Pro will be just slightly cheaper than the base Retina MacBook model.
We're very curious to learn what the Apple iPad Pro can do and if the capabilities of the large-screened, productivity-oriented slab will justify what seems to be a steep pricing scheme. What do you guys think?