Here's everything you should expect (or not) from Apple's September 9 San Francisco event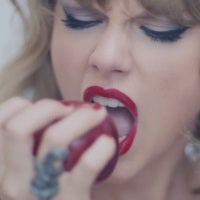 The second Apple coming for this year is about to happen tomorrow, September 9 (10 am PT), and this has been made official as Kanye's 2020 presidential aspirations! Cupertino's flags are flying above the Bill Graham Civic Auditorium in San Francisco, the tech media won't stop writing about Apple, and at this point everyone knows the new iPhones are right around the corner!
But by the looks of it, Apple has plenty more to show besides the
iPhone 6s
& 6s Plus. After all, it didn't book a 7,000 seat venue just so Tim Cook could climb the stage, bellow "New iPhone! Force touch! $199!" and disappear in a cloud of smoke! So, here are 10 things one should (or shouldn't) expect from tomorrow's Apple event. Come on, we've got everything - from new Apple TV to a Taylor Swift performance!
Here's everything you should expect (or not) from Apple's September 9 San Francisco event