Apple apologizes for mistakenly telling iCloud subscribers that their paid account was canceled
18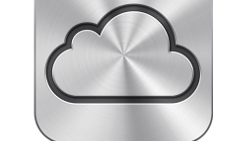 Did you receive an email from Apple in the middle of last week mistakenly stating that your iCloud service had been canceled? Well, you just might want to take another look at your in box. That is where you will probably find another email from Apple apologizing for sending you the first digital letter. Titled "Your iCloud storage plan renewal," the new email reveals that the cancellation of the account was a mistake and that your iCloud account will continue to renew automatically. We should point out that most of the iCloud users affected by this error are subscribed to the 50GB storage plan tier.
Not everyone received erroneous cancellation notifications. Some iCloud subscribers were sent requests for updated credit card information instead, which has led many to believe that the bug that caused this mess can be traced back to some of the servers Apple uses to authorize credit card payments.
This past Wednesday, some iCloud users also found it impossible to make any changes to their account, or access their iCloud data online. With Apple officially apologizing for the incident, we can assume that the guys and gals in Cupertino consider this case to be closed.
"Your iCloud storage plan renewal.

You recently received an email incorrectly stating that your iCloud storage plan has been discontinued. Your 50 GB iCloud storage plan is not affected and will continue to renew automatically.

We apologize for any inconvenience this may have caused. If you have any questions, please contact us."-Letter from Apple to iCloud subscribers"
source:
AppleInsider