Apple Music signs up 11 million streaming trials in five weeks
34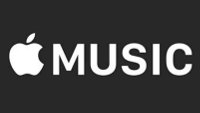 Apple has announced that during the first five weeks after the launch of Apple Music,
it has signed up 11 million subscribers for its three month free trial
. The service
debuted on June 30 with the release of iOS 8.4
. Once the trial period ends, those who signed up will have to pay $9.99 a month to continue the service. Families of up to 6 members can subscribe for $14.99 a month.
According to Eddy Cue, Apple's senior vice president of Internet software and services, the tech giant has already sold 2 million family subscriptions. But the big question is how many of the 11 million trial members will end up subscribing to Apple's streaming music service. Spotify, one of the industry's top players, has 75 million members with 20 million of them paying for the service. Unlike Apple, Spotify has an ad-supported free tier that has 55 million users.
Depending on how many trial subscribers Apple converts to paying customers, the company can be a major threat to Spotify and others in the industry just three months after getting into the game. Still, Apple Music is believed to be
the target of an investigation by the Attorney General of New York
. During its negotiations with record labels, producers and artists, Apple was reportedly requesting them to put pressure on Spotify to close its free ad-supported tier of service. The Attorney General is also looking into the App Store. Because Apple takes a 30% cut on subscriptions to rival music streamers offered through the store, services like Spotify are forced to charge iOS users more, or accept a lower profit margin. The FTC is
also believed to be looking into Apple Music and the App Store for the same reasons
.
source:
USAToday