Apple App Analytics (Beta) now available for iOS developers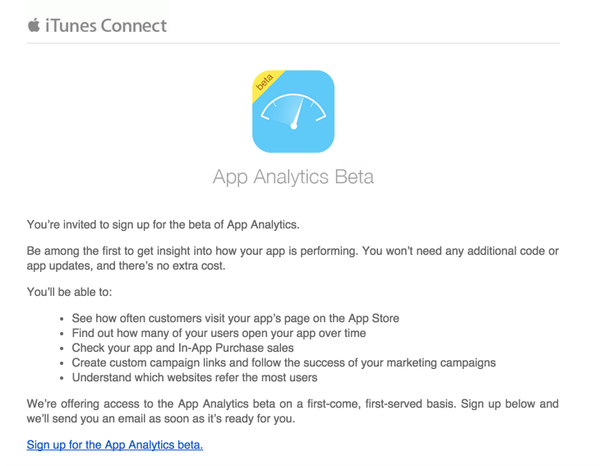 If you're an iOS developer, chances are that you previously needed to rely on third-party analytics software to track how your apps are performing. That's all over now as Apple recently announced that the beta version of its App Analytics tool is now rolling out to iOS developers. Apple says that App Analytics is rolling out to developers on a first-come, first-served basis, and reports claim that some developers have already started gaining access to their statistics.
The new App Analytics tool enables access to multiple useful stats. Included are the number of people who've visited the Apple App Store app page, user engagement statistics, as well as monetary engagement information (both for paid apps and in-app purchases). Developers will also be able to find out which websites refer the most users to their apps. The best thing about the new tool is that devs don't need to write any code, as all the work is being done by Apple.
App Analytics is the fruit of Apple's purchase of Burstly, a company than owned the third-party iOS analytics product called TestFlight. The launch of App Analytics doesn't come as surprising news to iOS developers: back at WWDC 2014, Apple announced that it's working on app analytics software, and it looks like Apple is finally ready to let iOS developers test-drive the tool. If you're an interested developer, head on to the source link below.