Apple A12 chip to drive TSMC's 7nm production this year; 5nm chips could roll off the line H2 2019
11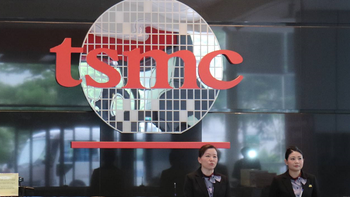 Earlier this month, we told you that TSMC has started churning out chips using the 7nm process. This was confirmed last week by the company's CEO, CC Wei. The executive made a comment about TSMC beginning commercial production of such chips during the firm's technology symposium in Taiwan. The Apple A12 SoC, to debut in the 2018 iPhone models, is built using the 7nm process and will be a big contributor to TSMC's 7nm production growth in 2018, according to market sources.
The company now has overall production capacity of 12 million 12-inch wafers, up 9.5% from last year's capacity of 10.5 million wafers. TSMC has orders for 7nm chips from 20 companies including AMD, Nvidia and Qualcomm. Most of these orders will be run in the first half of 2019. TSMC will have 50 chip designs designed for 7nm by the end of the year with most of the tape-outs for AI, GPU, cryptocurrency and 5G chips.
Starting in the third quarter, TSMC will begin risk production of 7nm chips using Extreme ultraviolet lithography (EUV) for more precise etching of designs on wafers. This technology not only saves time, but also helps companies design more powerful and energy efficient chips. Speaking of which, TSMC plans risk production for chips using the 5nm node in the first half of next year; mass production of 5nm chips could start as early as the second half of 2019.