App developers in 12 more countries can now open a merchant account with Google
2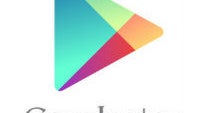 Google has announced that developers from 12 more countries will now be allowed to publish their free or paid apps in the Google Play Store, and collect payment for in-app purchasers. Code jockeys from Bulgaria, Lithuania, Cyprus, Malta, Latvia, Estonia, Panama, Dominican Republic, Honduras, Bolivia, Bahrain and Jamaica will now be able to open a merchant account with Google.
With the merchant account, developers will be able to collect money in their home country. Overall, developers from 74 different countries are now able to open a merchant account with Google. Twenty of the 74 countries where a merchant account can be open, accept the U.S. Dollar as their default currency for payments. 17 of them support the Euro as their default currency.
Did you know that you must be in a supported region to download paid Google Play Store apps or to make an in-app purchase? For example, while free apps can be downloaded in Cuba, paid apps can't. In-app purchases are also barred. Same rules apply in China, Iran, Liechtenstein and in Myanmar. People in locations not specifically mentioned on Google's site are prohibited from buying paid apps or in-app content.
source: Google (
1
), (
2
) via
AndroidCentral