Android's most popular music player, Poweramp, goes on sale, price slashed to just a dollar (no more)
29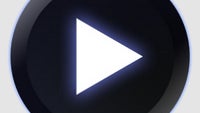 The most popular music player on the Google Play store, Poweramp, has just gone on sale and you can now get it for just a dollar, down from its original $4.99 price. Poweramp is an extremely feature-rich player that will please music lovers with its baked-in 10-band graphical equalizer and numerous presets and controls for the bass, treble and more. All of that is packed in a very sleek visual package and with different visual themes.
Now, casual listeners might actually find the Google Play Music app sufficient (especially after the latest updates that add more visual flare), but for those who want a little more control Poweramp has proven extremely worthy.
It, of course, supports folders that it auto-scans to break down your music collection by aritsts, albums, genres and songs. You can first give it a shot in a free 15-day trial, but if you like it, you should probably get it sooner as the $1 deal is still available. The download link is right below, and the comments section is open to your thoughts about Poweramp and a discussion about your favorite Android music player.