Android will now launch notifications to alert you of new Google account sign-ins
6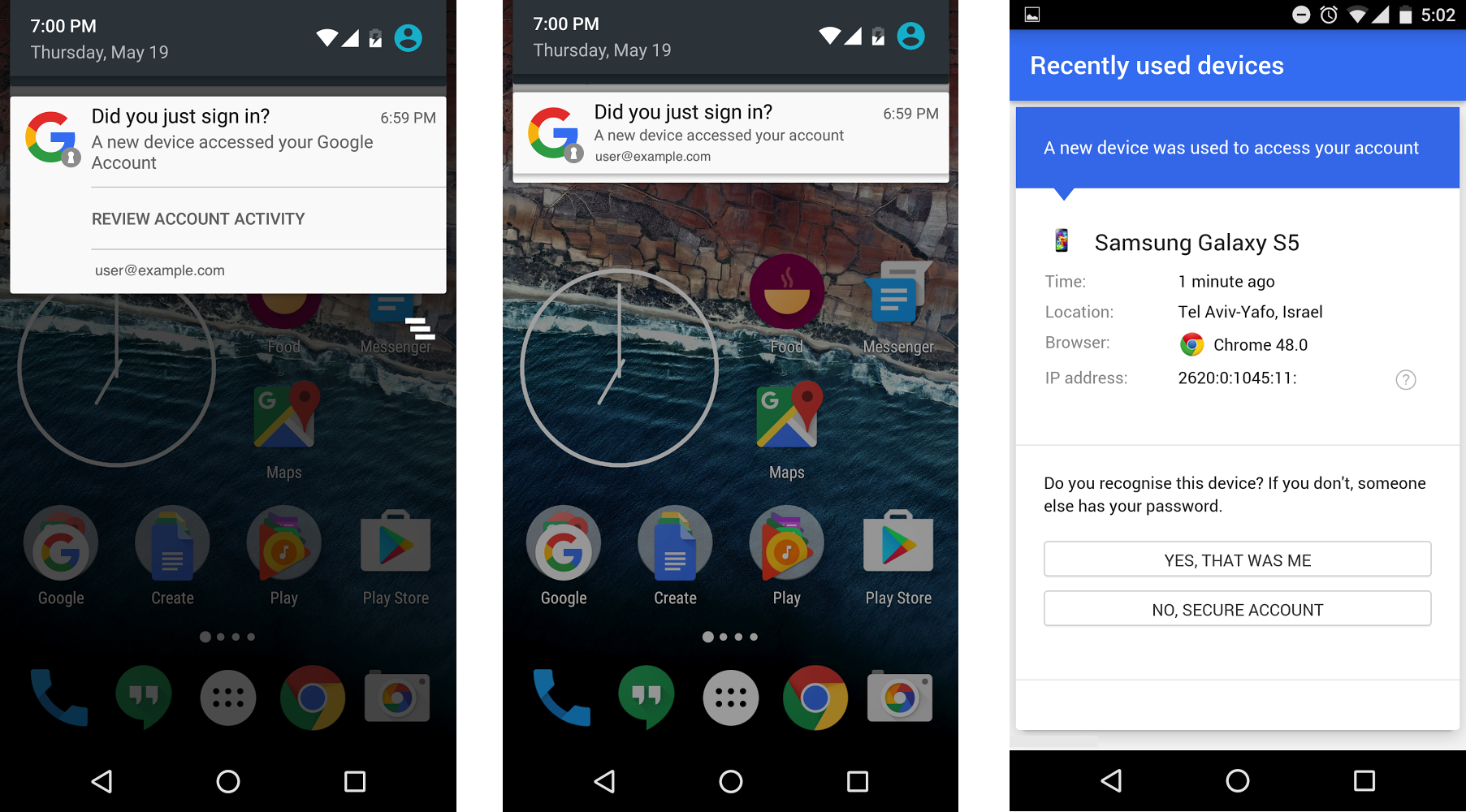 These are Google's new Android security notifications
Google has just announced that it is currently rolling out a security feature in Android that will launch native notifications when someone logs into the device's main Google account from another device.
Those of you who've ever signed in to their Google account from a new device are probably well aware of Google's current account log-in security measures. When you (or someone else) log into your Google account from a new device, Google will send an email to your Gmail account informing you that a new sign-in has been detected.
While this feature allows Google users to be informed when their account is being used on non-recognized devices, there are some concerns that people might fail to see the warning in time to prevent potential damage. This is where this new feature comes in.
By instantly launching a native Android notification when someone logs into their Google account from a non-recognized device, users are almost immediately warned that their log-in credentials might have been compromised. In tests, Google found that users are up to four times more likely to review the information from an Android notification as opposed to the older email notification system.
Google says that, if the user finds this log-in to be suspicious, pressing the "Review Account Activity" button will display a range of additional details, such as the name of the new device, its location, and other important information. If the notification was triggered by an expected activity, users can quickly dismiss the notification and be done with it.
The new security feature is rolling out as we speak, although Google notes that it may take more than 14 days until the account activity notifications are up and running for everyone.
What do you guys think of the new feature? Do you think that these native Android security notifications are the better warning system, or did the email notifications get the job done just fine?