Android malware skyrocketed over the past year, reveals F-Secure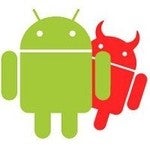 Whether Android malware is a legitimate threat or not is
still a matter of dispute
. However, there is one thing that everyone seems to agree on, namely that there are more malicious Android apps out there than we have ever had to deal with. Often disguised as popular applications, such as the cases were with the fake
Instagram
and
Angry Birds
, they can potentially expose a user's private data or ramp up their phone bill.
But exactly how much has Android malware increased over the past year? The F-Secure quarterly mobile threat report holds some pretty staggering figures: the number of malware-containing Android applications that have been submitted in Q1 of 2011 stands at 139. Fast forward to Q1 of 2012 and the same indicator stands at 3063. That is a 22-fold increase over a period of only 12 months. What's more is that the variety of Android malware is on the rise as well. While about 10 families of malicious Android apps were present in the beginning of 2011, the security experts had about 37 of them on track by Q1 of 2012.
Possibly the primary reason for Android malware growth is the platform's popularity. The more people use a certain platfrom, the more tempting of a target it is for hackers. Also, that a smartphone is not immune to viruses is something that not all users are aware of. Therefore, few of them bother to take precautions. That is why you should always be careful where you get your apps from. Furthermore, our
Android malware protection guide
might be of help, so do not hesitate to check it out.