Google software guru says Android, RIM and iOS anti-virus app makers are "charlatans and scammers"
82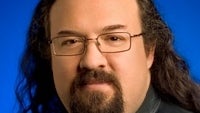 Here's an interesting suggestion – there's
no real malware on Android
and all those reports we've been seeing in the last months/years are all a scam. That's the position of Google's open-source software guru Chris DiBona, and what he meant is not that there are no threats whatsoever, but that the sandboxing model on mobile platforms prevents viruses from being as dangerous as traditional Windows malware. Moreover, companies making the so called anti-virus solutions for Android have been exploiting you, the user:
"Virus companies are playing on your fears to try to sell you BS protection software for Android, RIM, and, iOS,"
DiBona posted on Google+.
"They are charlatans and scammers. If you work for a company selling virus protection for Android, RIM or iOS, you should be ashamed of yourself."
Now, DiBona saved the names of companies for himself, but we can name a few:
Symantec
with its Norton Mobile Security,
McAfee
with the Mobile Security apps,
F-Secure
and
Kaspersky
.
"No major cell phone has a 'virus' problem in the traditional sense that Windows and some Mac machines have seen,"
DiBona added.
"There have been some little things, but they haven't gotten very far due to the user sandboxing models and the nature of the underlying kernels."
What exactly is
sandboxing
and why does it make mobile phones more secure than computers? It's all about the access that's granted and in the case of mobile phones it's limited to only certain areas of the memory, so it's very hard to break that wall.
Android and the Market in particular has been infested with viruses hidden in apps, but Google has usually swiftly removed them. It's precaution that usually works best – downloading adult content or apps from unchecked sources is where most of the threats seem to stem from. So generally, it seems that users shouldn't be worried that much about smartphone viruses, but what's your opinion on the matter? Do you think malware is really an issue in Android?