Instagram Android clone contains malware, ramps up your phone bill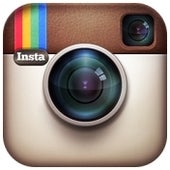 We have seen this happen before – an app goes viral, after which malicious clones plague the web trying to steal your personal data, or worse. Such is the case with
Instagram
: only about a week after the app was released on Android, a fake version of it has emerged from the depths of the Russian interwebs.
The bogus Instagram Android app is (or at lest was) available for download from a third-party web site, not from the Google Play store. Once installed, it attempts connecting to Russian networks, after which it sends text messages in the background to premium phone numbers, effectively generating money for the bad guys.
Not long ago, something pretty similar happened with
Angry Birds Space
. Several fake copies of the game stated circulating the web, and although they behaved like the actual game, the clones contained malware cleverly disguised as a JPEG file. A mischievous
clone of Madden NFL 12
was also spotted in the wild several months ago.
In conclusion, we will reiterate that the Google Play store is the most reliable source for Android apps around. Downloading software from third-party sources always poses certain risks that might just not be worth taking.