Android Wear update for the LG G Watch sets up offline music and more
3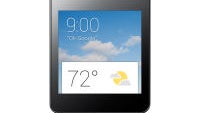 Google said a while back that there would be a big update coming to Android Wear that would make your smartwatch a bit more
independent
from your smartphone, and it looks like those changes are starting to roll out now. The LG G Watch is the first device getting the update, which is version 4.4W.2 and build number KNX01Q.
The update will bring the basis for two major features to Android Wear, but only one works on the G Watch. The update adds a new item to the Android Wear menu labeled as "Play Music" which will start playing music from your phone or straight from your watch, if it isn't connected to your phone. You can now connect a Bluetooth audio device directly to your G Watch, and transfer music through Google Play Music to your device for offline playback. It appears right now that Play Music is the only way to get music onto your smartwatch though.
The software also sets the stage for Android Wear to support GPS independently from your phone, but none of the current set of Android Wear devices has a GPS chip built in. The Sony Smartwatch 3 will be the first to feature a GPS chip; but, while the Sony Smartwatch has a listing in Google Play, it isn't available for purchase yet.
Of course, this isn't the end of big updates for Android Wear. Google has also promised to push another big update before the end of the year which will add official support and APIs for custom watch faces. We'll keep an eye out for that.