Android O will support self-dismissing notifications
3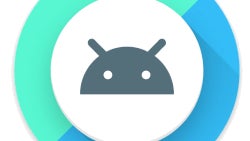 So, Android O has been announced and we've already had a look at the Developer Preview.
A slew of new changes
is coming to improve the Android experience — both visually and functionally. Among them, we have another batch of improvements in the notifications area. We already saw that we'd be able to block or set the priority of certain categories of apps — for example, taking a screenshot might be set to not showing a notification, a Facebook event might be set to just silently showing the alert in the status bar, and a Messenger text may be set to ring out loudly and pop up on the screen.
Now, Google has announced another feature for developers to be aware of — notification timeout. Basically, this means that certain notifications will be able to dismiss themselves if the user does not interact with them in a certain amount of time. That's great for games, for example, where you get a message "Get 200 gems for 50% off in the next 2 hours". You tap that notification only to find out that you were too busy with work and the promotion is long gone. Damn job, getting in the way of our half-off gem deals!
Well, forward-thinking developers will be able to use setTimeout to spare you such disappointment once Android O rolls out. Let's see, that's probably going to be in autumn for Pixel users and some time in 2018 for everyone else. Look on the bright side, Game of Thrones Season 7 is coming much sooner!