Android 5.1 Lollipop may evolve Material Design further, among other changes. Videos inside
40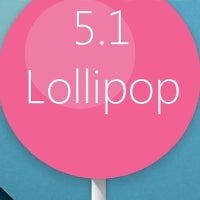 So, while Android 5.1 is not officially announced yet, it became clear, over the past couple of weeks, that the update is live on
Android One devices in Indonesia
and entry level handsets
in the Philippines
. Some rumors state that the new version will be rolled out some time
in March
, though, Google is still keeping mum about changelogs or roll-out dates. What is being assumed by speculators around the world, however, is that the update may bring a few more fixes than just a tweak here or there, due to its numbering – instead of going from 5.0.2 to 5.0.3, the new update makes a slightly bigger jump to 5.1.
Now, some screenshots and videos have leaked, showing some new functionality and eye candy. For one – we now see that, in Android 5.1, users will have the ability to switch to different Wi-Fi and Bluetooth connections right from the notification area – there are small arrows present under the icons of each connectivity option – pressing one will present a list of available connections to switch to.
Secondly, we have been treated to a video presentation of the new Clock app in 5.1 Lollipop. It shows that the tabs for Alarm, World clock, Stopwatch, and Timer, will flip in a nifty little animation, when the user selects them. While not a big deal, it may suggest that Material Design – Google's new UI ideology, which aims to turn everything flat, and guide the user with intricate use of shadows and animations – may be getting a graphical refinement, for some more visual feedback of users' actions.
Check out the screenshots and videos below!
Source: Android Police (
1
,
2
)