Android 5.1 Lollipop OTA headed to HTC One M9, starting with Sprint on July 1st
1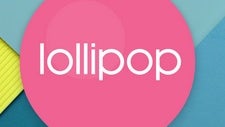 The perpetual wait for the next flavor of Android can get rather tedious at times, and while
HTC's flagship One M9
rolled out with Android 5.0 off the bat, it's only now that Google's more recent Android 5.1 seems ready for deployment. Last week, the update was doing the rounds in the form of a
custom ROM
for the One M9, which has since allowed rooted folk to press ahead with the update ahead of schedule. The mere fact that the firmware was out in the wild boded well for the prospect of an imminent OTA, and Sprint has just confirmed its intention to oblige from July 1st.
In short, those wielding an HTC One M9 on Sprint should get that magical notification on July 1st, if not slightly later. As shared by HTC's Mo Versi on Twitter, the update will offer some improvements to the camera, which should be gratefully received given that the shooter is widely considered one of the device's weaker elements: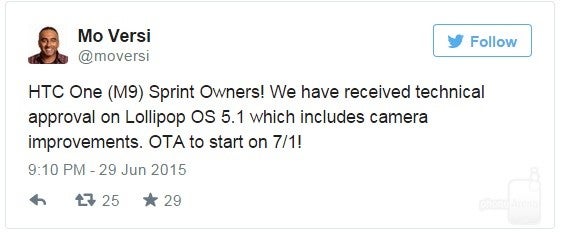 Installing custom ROMs is fine so long as you're well-versed in rooting and modifying Android beyond the basics. But an over-the-air update is what the vast majority of Android users rely upon, and with Sprint having thrown its hat into the ring, let's hope its triggers a spate of Android 5.1 updates for HTC's humdinger.