Android 4.4.1 update in testing right now, could be released soon
21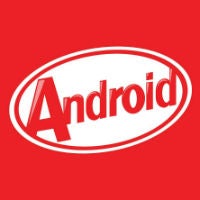 Early in November, we heard that Google was already working on the first KitKat update,
Android 4.4.1
. The early word was that the major issue involved in that update was the trouble for the Nexus 10 displaying the new
translucent bars
, however since then there have been some Nexus 5 bugs that need squashing as well. New server logs are now showing that Google may be testing the update.
Server logs have appeared that show the 4.4.1 update running on the Nexus 4, Nexus 5, and Nexus 7, but not the Nexus 10. Additionally, HTC ROM developer LLabTooFeR is saying that the HTC One Google Play Edition is going get an update to 4.4.1 (KOT49E) "in near future". We would assume that this would mean the update is also going to be coming soon to the Samsung Galaxy S4 Google Play Edition.
Obviously, we don't know exactly what to expect from the update, but we're hoping that the audio issues that have been reported with the Nexus 5 will be solved.