Google may be working on an Android 4.4.1 KitKat already
9
We've already seen the first signs
that an Android 4.4.1 is already in the works, but we now have additional information that appears to cement that notion. Courtesy of Myce, the clue was found on the Chromium issue tracker, and initially marked with a label that prevents non-Googlers from seeing it. That one was eventually dropped, for whatever reason, and you can see a week-old build, that goes by the cryptic KOT31B.
KOT31B sounds like a great online FPS alias, but means little to the average user beyond that. Thankfully, Myce is providing some insight.
Starting with Cupcake all the way back in 2009, Google has a build-naming scheme in place that is pretty uniform, allowing us to ecipher what hides behind KOT31B. Namely, the 'K' at the very front indicates that this is a KitKat build (just like Jelly Bean builds had a J in front), and the 'T' is apparently a branch code that allows Google to quickly and efficiently identify the source for the build. What 'O' stands for is a bit unclear, though previous builds have had it in them. Without getting too in-depth about the rest of the abbreviation, it's probably simpler to just say that 'T31' indicates the quarter and the day (October 31) and the 'B' at the end means that it's the second build tied to that particular date.
With the boring technical details dealt with, what this really means is that Google is probably already making good progress on the next version. Unfortunately, 4.4.1 could very well end up being nothing more than a bug-fixing patch, which wouldn't surprise us, as these are often released right after a major update takes place.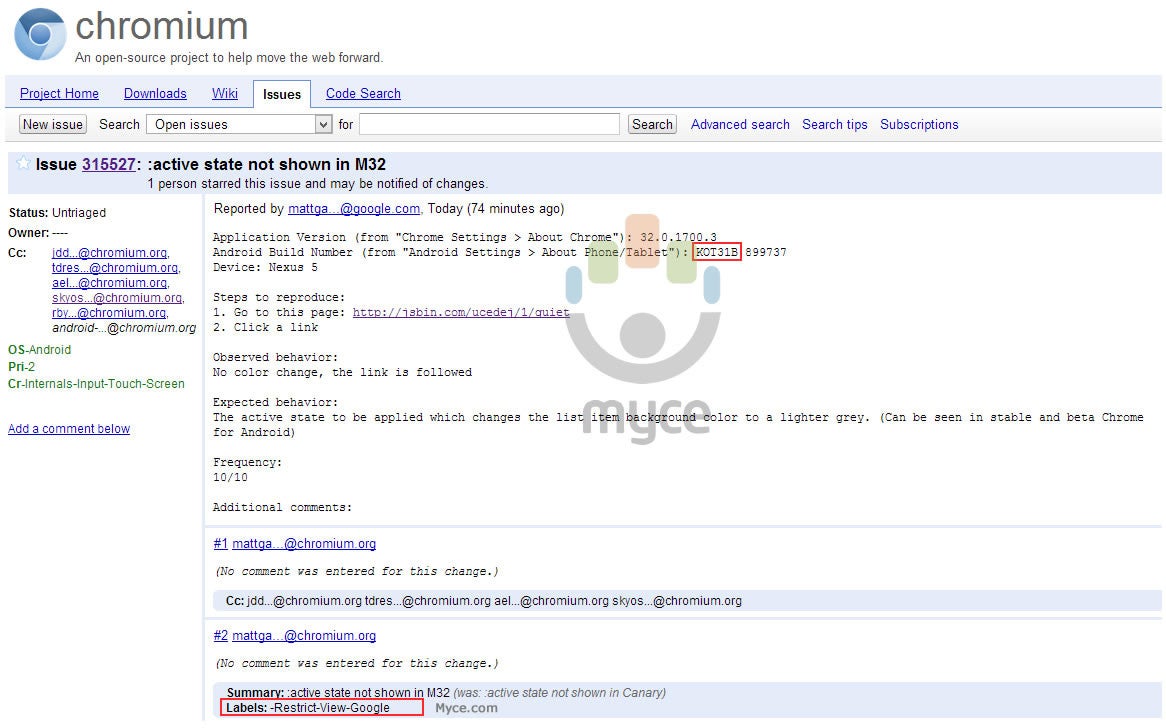 source:
Myce
via
Pocketnow