Update to Android 4.4.1 on Nexus 10 eliminates translucent bars
37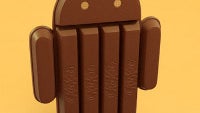 Apparently,Google has had enough of a problem getting Android 4.4 to run on the
Nexus 10
tablet, that it will make changes in Android 4.4.1 to eliminate the translucent bars on the slate. The translucent bars, basically for navigation and notifications, allow wallpaper to use every pixel on the screen. But making the bars translucent puts more demand on the slate's hardware, which is where the Nexus 10 is having troubles.
A member of the XDA forums found code on Android 4.4.1 that was written to disable the translucent bars on the Nexus 10. A comment written about the code notes that the feature works poorly on the 10 inch stock Android slab. The XDA member also wonders if the problem is with the GPU or the 2560 X 1600 resolution screen. Another XDA member had a different theory, saying that since the Nexus 10 cannot handle overlaying one object on top of another, this produces the graphical glitches with the translucent bars.
Developers will be able to tweak the code to bring back the translucent bars if so desired, but it will not be the default position for the Nexus 10. It should be pointed out that this is not a problem at all for the just launched
Nexus 5
handset and the
Nexus 7 (2013)
tablet.
source:
XDA
via
SlashGear