Android 4.2 rolling out to some Samsung Galaxy Nexus owners
9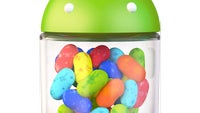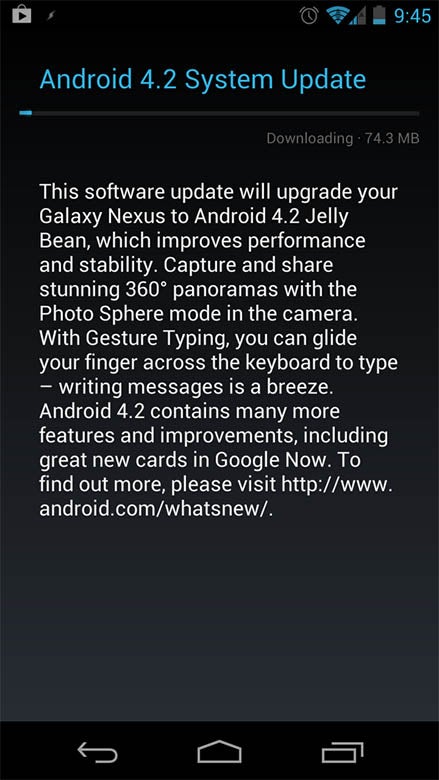 Samsung Galaxy Nexus
owners, it is time for an update! A software update, that is, for your smartphone will soon receive the latest version of Google's mobile OS – Android 4.2 Jelly Bean.
The new software has already reached some, as proved by the screenshot you see here, but it will probably take a bit longer for it to be delivered to all Galaxy Nexus devices. At this time, Android 4.2 has been reported to have reached only the GSM version of the smartphone, meaning that Verizon and Sprint subscribers will have to wait a tad longer before the update starts rolling out for them as well.
The list of features that Android 4.2 Jelly Bean will bring to your Samsung Galaxy Nexus includes lock screen widgets and gesture typing à la Swype. You should also notice a Quick Settings menu located in the drop-down bar for convenience. In addition, the camera interface has been treated to an overhaul and now features 360-degree panorama photos.
Has anyone received the Android 4.2 Jelly Bean update on their Samsung Galaxy Nexus already? Let us know down in the comments!