Analyst: Apple to sell 189 million iPhone units in 2015
44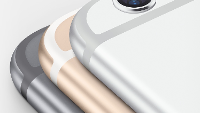 Keith Bachman is an analyst who hangs his abacus at BMO Capital. After running through some calculations, he now estimates that Apple will sell 189 million units of the Apple iPhone in fiscal year 2015. Short term predictions are harder to compute at the moment, because of the lack of visibility involved in figuring out when China will allow the
Apple iPhone 6
and
Apple iPhone 6 Plus
to go on sale. Right now, the two models have not received all of the approvals they need from regulators in the country. Last year, China (for the first time) was one of the countries included in the initial launch of the iPhone.
Bachman's crystal ball was clear enough for him to forecast 58 million in iPhone holiday sales this year, although the actual figure could be higher if Chinese sales get on track soon. He expects the 4.7-inch iPhone 6 to account for 70% to 75% of all iPhone units sold in fiscal 2015. Bachman believes that the 5.5-inch iPhone 6 Plus will be responsible for 25% to 30% of iPhone sales next year.
The analyst followed the current trend and cut his estimates for Apple iPad sales to 58.3 million from his original forecast of 67.8 million. He sees iPad sales shrinking some more in fiscal 2016, estimating 56.4 million in tablet sales for Apple in 2016. Bachman says that iPhone 6 Plus sales are cannibalizing
Apple iPad mini
sales, which is not a bad thing. Apple increases its gross profit by $200 for each phablet it sells instead of its 7.9 inch slate.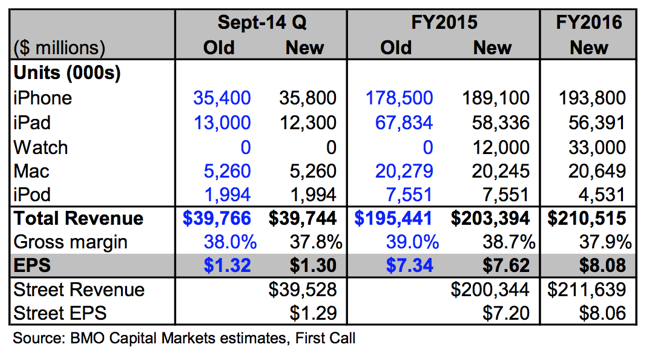 MO Capital analyst Keith Bachman predicts Apple will sell 189 million iPhones next year
via:
AppleInsider