Amazon's rumored smartphone may incorporate totally new user experience
1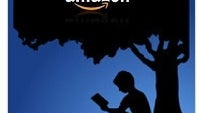 There is word coming from a Taiwan based supply chain, known as Primax Electronics, that Amazon has placed orders for compact camera modules (CCMs) that may be put to use in a new smartphone.
The CCMs, of which there may be as many as half-a-dozen of them put to use in this device codenamed "Smith," would enable the display to react to three-dimensional depth and motion gestures. The cameras would also be able to track a user's eye and head position and adjust its point of view.
Underneath that fancy way of looking at things, we will likely see a forked version of Android, just like the Kindle Fire tablets. The software will also include recognition algorithms so that objects that the user is looking at can be tied to products that are available for sale on Amazon's web-site.
We have not seen or heard too much about the on-again-off-again rumors of an Amazon smartphone. Given how
successful Amazon has been with the Kindle Fire tablets
, it is a wonder that we have not seen a smartphone from the retailer sooner. That said, Amazon would have to bring something that is a totally new experience. That is a tall order in the crowded smartphone market.
source:
Fast Company