Amazon Dash Wand free for Prime members (after rebate)
7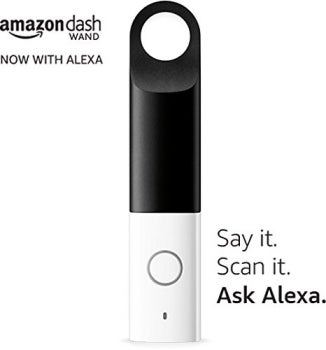 Just under a week before the June 28th release of the
Amazon's Echo Show
, the company has madetheir Dash Wand available for Prime members. Priced at $20, the marker-sizeddevice is equipped with Amazon's Alexa voice-assistant, as well as a barcodescanner, giving users two simple and effective ways to order products. Whilethe device does not stream music, it does in fact interface with smart homedevices, such as lights, locks, and other IoT devices.
Best of all, Prime members who order now will receive a $20credit on their account after registering their product. The credit can be usedtowards any item on their website which states that it is "sold byAmazon.com" or "sold by Amazon Digital Services LLC" on theproduct detail page. Amazon's offer terms are specific in stating that productssold by third-party sellers or other Amazon entities will not qualify for thisoffer, even if "fulfilled by Amazon.com" or "PrimeEligible".
This offer is for a limited (and unspecified) amount of timeso if you're interested – act quickly!
source: Amazon