Adobe Photoshop Express for Android gets a complete overhaul
3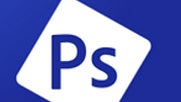 Adobe has fully revamped Photoshop Express, one of the popular photo-editing apps for Android. The company states that the latest version of the tool, v.2.0.496, has been "rebuilt completely from the ground" and is now compatible with Android 4.4 KitKat.
Photoshop Express now comes with Adobe's newest image rendering engine, which is touted as capable of editing very large image files, while greatly improving the overall performance of the app. In addition, users can open and save images that are stored in the SD card of the device significantly quicker.
Photoshop Express now also comes with full support for Revel, Adobe's own cloud service for image and video upload. Users can use Photoshop Express to take, edit, and upload pictures to the online repository, and once there, the images can be easily shared and accessed across different platforms.
The interface of Adobe Photoshop Express has also received numerous changes and is more intuitive now. Thanks to the revamp, users can access various editing features, such as filters, corrections, and cropping, much easier now. What's more, slider controls that allow finer adjustments have been implemented in some of these correction menus.
However, it seems like Photoshop Express has issues with ART, Google's new Android runtime that is still in its experimental phase and won't fully replace Dalvik anytime soon. It seems that Photoshop Express is very likely to crash if you try to run it under the ART runtime. Still, Adobe claims that it's collaborating with Google on the matter and a possible fix for the issue is in the works.
You can benefit from the useful features of Adobe Photoshop Express completely free of charge. However, that's not the case with Revel. The service comes with a 30-day free trial, but once it expires, you'll be charged $5.99 a month if you still want to use Adobe's online image repository.