AT&T finally launches Nokia N75 Symbian smartphone
1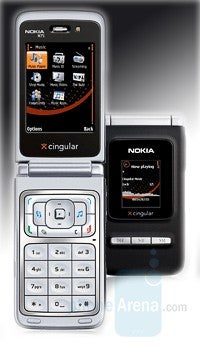 Nokia N75
*UPDATE: AT&T Cingular removed the N75 from their webpage. We are not sure if it will
really
be available for purchase //UPDATE
Finally, a modern Symbian smartphone came to a US carrier. As it was expected, the N75 is now available with AT&T Cingular with the strange but forgivable fact that the phone has the old Cingular branding over it, making it probably the last phone to be launched with this logo.
Nokia N75 is quad-band GSM with dual-band UMTS data for America. Running on Symbian 9.1, it is a smartphone but we would have preferred it was running on the newer version 9.2, as the N95 which was announced at the same time.
Other features of the N75 include 2-megapixel camera, Bluetooth 2.0 (not Stereo) and microSD slot, in order to expand the 60MB of built in memory. You can get it now for $200 after rebate and with 2-year contract.
Source:
AT&T Cingular