AT&T announces it will carry the LG G Flex 2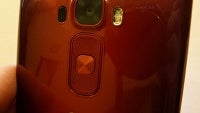 As LG officially announced the new
G Flex 2
at CES 2015 today, AT&T also announced that it would offer the device to its customers. The LG G Flex 2 offers up all the innovative features of the first generation
G Flex
, only better in just about every perceptible way.
LG sought out and listened to feedback from people about their experience with the first generation G Flex, and applied those ideas to the G Flex 2. The changes made resulted in a very attractive, more compact, and more capable handset that also happens to withstand the pressures of being put in a pocket, or dropped, or scratched.
The LG G Flex 2 is leading the industry shipping with a new 64-bit octa-core Qualcomm Snapdragon 810 CPU. The self-healing has been dramatically improved, abating scratches in mere seconds. LG says it has also improved on the 13 megapixel camera, adding OIS+, laser auto-focus, and a dual LED flash. Android 5.0 is on board with LG's user interface which was introduced on the LG G3.
The display has been reduced a bit from a 6-inch 720p panel, to what LG calls the "sweet spot" 5.5-inch full HD P-OLED display, protected by a chemically treated Gorilla Glass 3, making it 20% stronger according to LG.
AT&T did not announce pricing or a release date, but given the carrier offered the first generation G Flex, it is not a surprise that it would be on board with the G Flex 2.
The LG G Flex 2 is an attractive piece of technology. If you want to learn more, check out
our hands-on with the device here
.
source:
AT&T