AT&T, Verizon join GSMA initiative for roaming fee warning system
2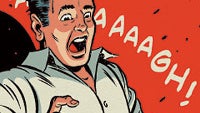 The GSM Association is the organization behind events such as the yearly Mobile World Congress, the largest phone show outside the States, but it also leads some mobile initiatives to help customers get a better experience.
Its latest effort is to make roaming fees not only predictable but also avoidable. The GSMA wants to have carriers implement a
roaming fee warning system
since charges start to add up so quickly when roaming, especially when it comes to mobile data.
And now it has united 24 carriers across the globe including US two biggest operator AT&T and Verizon, for that system. Europe's biggest carriers like Deutsche Telekom and Asia's China Unicom have also joined the initiative.
The first stage of the new roaming fee warning system is scheduled to
come into force by the end of the year
. This first stage will cover 4 billion customers, but if all carriers jump on board this will basically have the world covered as GSMA wants to hava 800 carriers on this initiative.
Earlier in 2012, the GSMA brought five US carriers together for an SMS spam reporting system.