Durable, lasting, affordable. Stay connected with the AGM M5 Android Go phone
5
Advertorial by AGM: the opinions expressed in this story may not reflect the positions of PhoneArena!
AGM is a newcomer to the international markets with a simple mission — build rugged phones that actually look good. After introducing the flagship
AGM X3
early this year, the company is gearing up to close out 2019 with an affordable and durable new phone — the AGM M5.
The M5 is a feature phone running on Android Go. That's Google's super-light version of Android, capable of running basic apps on low-power hardware. In turn, this allows the phone to draw very little energy, so the M5's removable battery can last you for days. On the inside, the phone hums with a Qualcomm Snapdragon 210, coupled with 1 GB of RAM and 8 GB of storage. It keeps you connected with a high-speed 4G LTE modem.
On the outside, its rugged shell has IP 68 certification against any water or dust damage and MIL-STD 810G rating meaning it'll be safe and sound after a violent bump. The chassis is still designed with stylish accents to give it some high-tier tech looks.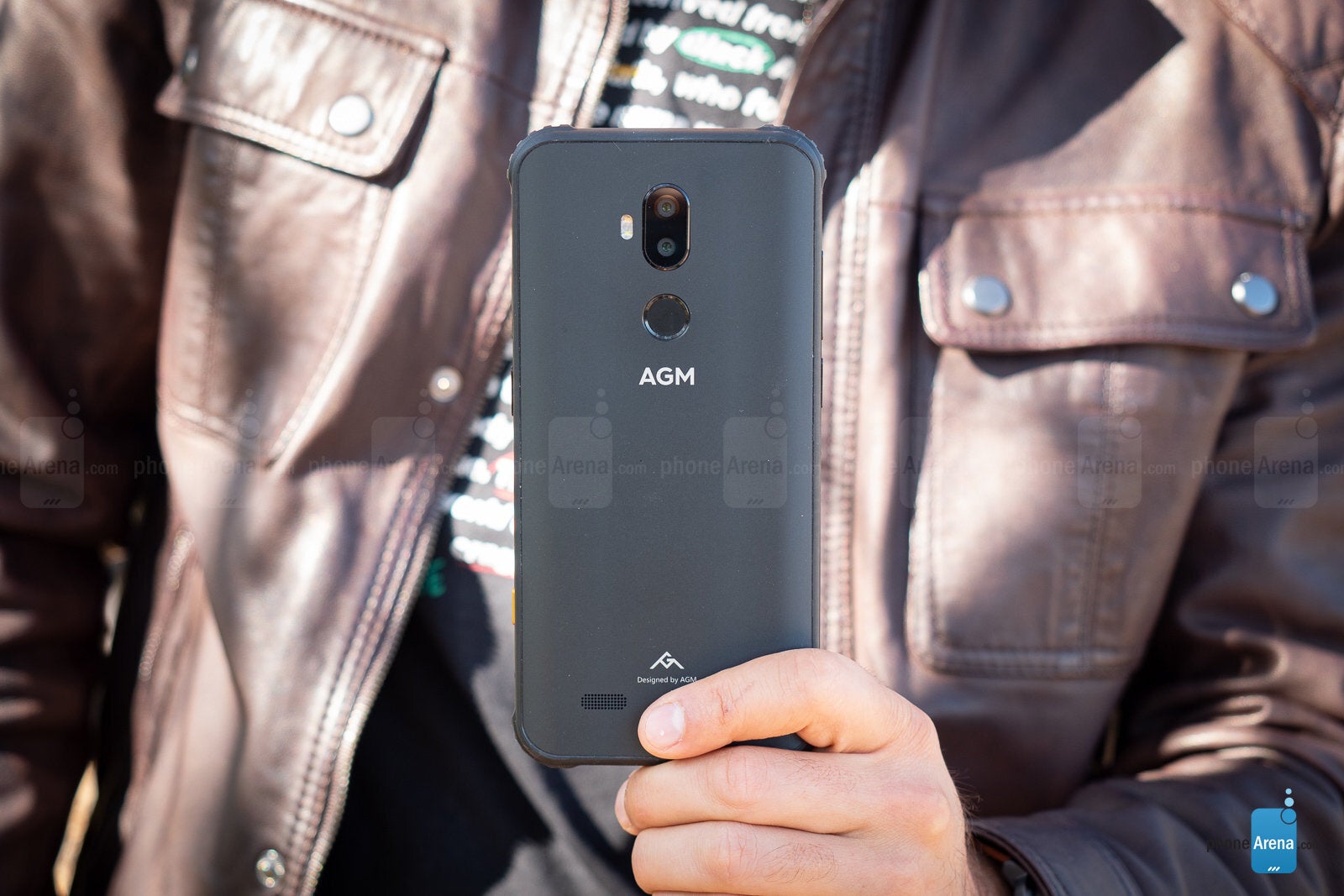 AGM X3
AGM has been expanding its reach in order to be able to serve customers and provide support globally. Notably, Data Select is a partner in the UK, B2X is a representative across Europe, and Wisetech — in Russia. The company's products cover a wide range of price tiers —from the entry-level M5 here to the flagship AGM X3. Not only is the latter powered by the top-tier Qualcomm Snapdragon 845 processor, it also has screaming JBL speakers on the inside, thanks to an ongoing partnership between the two companies.
In the future, AGM plans to continue to specialize in hard-shell phones, expanding its reach and portfolio further. Stay tuned for MWC 2020, where the company will show its upcoming product line. That will include a number of 5G ruggedized phones for the professionals who don't want to compromize in speed and performance when choosing a durable phone.