A free Motorola DROID RAZR M Developer Edition is just a tweet away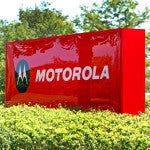 How would you like a
Motorola DROID RAZR M
Developer Edition handset? The device offers that brilliant qHD
edge
-to-edge display over 4.3 inches and is powered by the hardest working chip in the industry, the dual-core 1.5GHz Qualcomm Snapdragon S4 MSM8960. Of course, being a Developer Edition, it
offers you the opportunity to unlock the bootloader
on the device.
own the model for free
? That's right, Motorola is giving away five Motorola DROID RAZR M Developer Edition units. From now through October 2nd at 11:59pm EDT, you need to send to @Motorola a tweet telling the company what you would do with the Motorola DROID RAZR M Developer Edition. The tweet needs to be directed to #UnlockRAZRM and the judges (no, Judge Lucy Koh is not one of them, wise guy) will select the best 5 responses. Originality will account for 30% of your score, showing your desire for the particular model equals another 30% while following the rules of the contest makes up the remaining 40%
If you won a Motorola DROID RAZR M Developer Edition, would it replace your current phone? Come up with one of the five winning answers and you might have the opportunity to find out what you would do. In case you do win, you will have to report the $549.99 retail price of the device on your taxes.
source:
Motorola