8.9-inch Samsung Galaxy Tab shows off in teaser video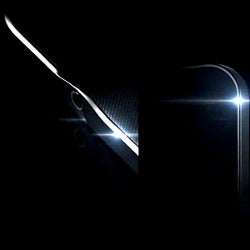 Samsung had a massive unpacked eventback at MWC, with dancers dressed as postmen performing theirroutines with boxes teasing the Galaxy S II, and March 22nd should bring a similarly impressive product. The Samsung Unpacked event at CTIAwill center around "more surprises," but judging from the teaserbelow we would place our bet on a new, possibly very thin GalaxyTab in the box this time. It could turn out to hold middle groundin tablets with a 8.9-inch screen,but it's apparently very slim body is what could turn into itsbiggest selling point. The flickering light in the video alsosuggests that the tablet will have a camera, which wouldn't be a bigsurprise after all.
Curiously, if you scroll to the 23second mark, you can have a quick peek at what seems to be theinterface of Android, seemingly spiced up with a couple ofSamsung widgets. While that's only a guess, what we know for sure isthat we'll be in sunny Orlando, where the show takes place, coveringwhatever Samsung brings up, so stay tuned!
source: Samsung