$12 of paid iOS apps are yours free for a limited time
3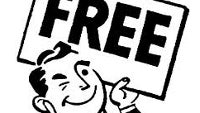 How would you like to save $12 today? Five paid apps are being offered free to iOS users for a limited time only. Time is money, so let's get started. For the iPhone and iPad is the game
Abducted
. This game normally kidnaps $2.99 from your wallet, but can be snagged for free today. The game revolves around the story of an alien abduction. You are taken millions of light years from home and have to figure out who took you, and why.
Voice SMS
is usually $1.99, but today it is free. The app, for the iPhone only, allows you to use your voice to dictate a text and send it off with just one tap. 35 languages are supported. For a limited time, you can save 99 cents by downloading for free
Character Pad Classic
. For both the iPhone and iPad, this is a useful app that gives you access to certain symbols and characters that you won't find on the stock QWERTY. The 250 characters can be used in any application.
For the iPhone and iPad,
Speech Calculator Pro
is a calculator that allows you to enter your equations by voice. This app is usually $2.99. Finally, another $2.99 can be saved if you download
Shellrazer
. This game comes so highly recommended, it is a top 5 paid app in the U.S., Canada and Australia. This side-scrolling shooter has characters that need 8 levels to reach their full potential.
There it is, a combination of games and productivity apps that used to cost $12, but are free for the taking. As we said earlier, this is a limited time offer, so you better not delay!
source:
Abducted
,
VoiceSMS
,
CharacterPadClassic
,
SpeechCalculatorPro
,
Shellrazer
via
RedmondPie