Motorola Edge Plus Review: Surprise of the year
30
We may earn a commission if you make a purchase from the links on this page.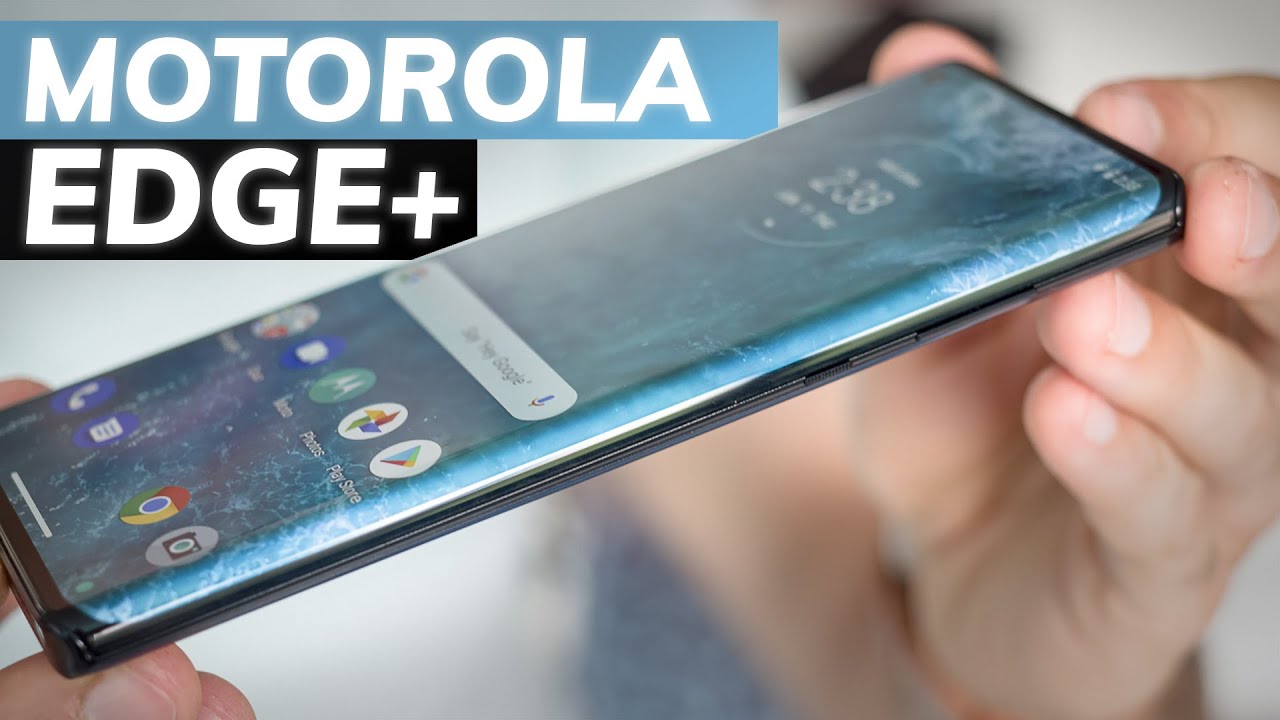 The Motorola Edge Plus is a surprisingly great smartphone that checks all the boxes and then delivers more on top of that. Unlike more expensive phones like the Samsung Galaxy S20 series that come with higher refresh rates at the expense of battery life, the Motorola Edge Plus strikes a perfect balance with a buttery smooth 90Hz screen, great display quality and an incredibly long lasting 5,000mAh battery.
All of that is fueled by the power of the Snapdragon 865, the most powerful chip you can get on any Android phone. The interface is clean of bloatware, with just a few small but useful signature Moto features like a double chop to turn on the flashlight or a quick flick of the wrist to start the camera.
Speaking of cameras, the Motorola Edge Plus delivers on that front as well with a solid camera game and support for great-looking video at up to the super detailed 6K video resolution.
It not only excels at these smartphone fundamentals, the Motorola Edge Plus manages to give you a massive battery size AND a headphone jack, something other companies claimed impossible. It also provides an impressively booming loudspeaker setup, 256GB of native storage, double that of most other flagships, and little delicacies like a perfectly tuned vibration motor no less impressive than Apple's Taptic Engine. All of that at a $1,000 price, less than most rivals, makes the Motorola Edge Plus, our surprise high-end phone of the year. Read on to find out more about the details.
Design and size
Taller but significantly narrower than most XL sized phones in its league, the Motorola Edge Plus has its distinct pros and cons sizewise. Being narrower than most, it defies expectations of a 6.7-inch phone and is easy to hold in just one hand with a firm grip. But then, being an extra tall device means that it sticks out of pockets and sitting while having it in a pocket is far from comfortable. It's also a bit on the thick side at 0.38 inches (9.6mm). But that extra hair of thickness is a trade-off we are gladly willing to make to get that massive 5,000mAh battery that lasts on and on.
We should also mention that we have the Smoky Sangria color version, which is a mesmerizing gradient of purples and blues on the back of the phone that definitely looks nice. The phone as a whole, however, has sharp edges and while this reviewer likes this aesthetic, objectively speaking we wouldn't call the design elegant, instead the phone has a bit of a masculine look and feel.
One cool and rather unique design touch is that the top and the bottom of the phone have this concave form that allows you to stand the phone up right and it will stay without falling, and that is quite a cool trick for such a tall phone.
A few words about the physical buttons: they are all on the right side of the phone, and while we were a bit skeptical of having to deal with such a tiny power key as the one here, its ridged texture actually makes it easy to find without looking and the buttons are clicky and work well.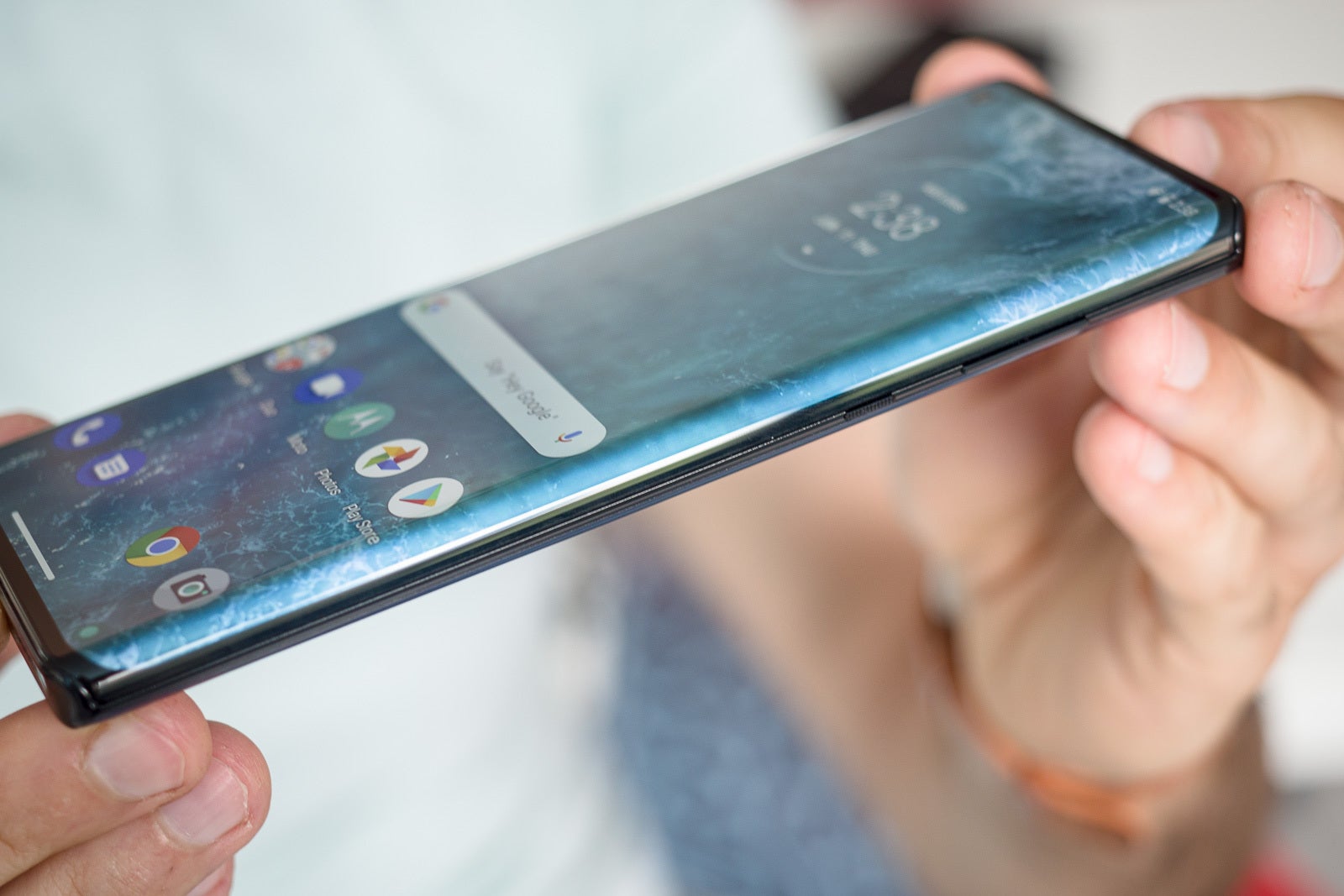 And yes, you also have a headphone jack, a feature that Motorola proves can have a place on a phone with a massive battery. A certain company claimed to have the courage to "kill" the headphone jack, but these days it takes courage to include it, and we applaud Motorola for providing that choice for users who might want it.
One thing that is missing on the list of specs (you can read the
full Motorola Edge Plus specifications here
), however, is an official IP 68 water-proof rating. We know from other phone makers that this is one additional expense that adds up to the cost and some companies prefer to save up on it. Motorola seems to have gone that way, but it does say that the Edge Plus has been tested to the same water-protection standards.
The Curved Screen
But enough about the details, let's get down to the meat and potatoes, or in the smartphone world: the screen.
It's in the name and it's in the DNA of this phone: the screen curves and slopes, and falls like a waterfall over the edge. This is the curved screen idea taken to the extreme. And while this reviewer would usually prefer a flat screen, having a curved screen like this one makes the new Android gesture navigation and swipes from the side in particular a pure joy. Motorola seems to have also implemented some form of palm rejection and we had very few accidental touches while using the phone. This comes in stark contrast with using recent Samsung phones with curved screens for example, where using the phone without a case would be almost impossible because of those accidental touches.
Speaking of cases, we were glad to find one in the box: a clear silicone case that wraps around the phone and protects it from all sides, while still allowing you access to those curved edges of the screen. We should also say that without a case, it's almost impossible to use the phone while it's lying flat on its back as it would rock because of that off-center camera bump. With the case on, however, the disbalance is gone, plus there is a small lip around the camera to protect it. Motorola has also engraved its brand name in tiny letters on the side of this case, and we really don't mind it here, it's just one more nice little touch.
There is one practical downside to having such a radical screen as here: looking directly at it, the tiny part of the screen that overflows on the left and the right remains invisible to the eye. This was an issue mostly in the browser where on some pages, you just couldn't read parts of articles that were flowing over the edge of the screen. Luckily, Motorola is well aware of this issue and has included the option to add an artificial bezel to these "overflowing" parts of the display in any apps where you have this issue.
There is one more trick the edge screen can do: one is edge lighting where you can have the phone lying on its screen and have the edges light up when you receive a notification. Cool!
*If you are switching from a Galaxy: one thing you may find missing is the "Always on Display" option that is not present here.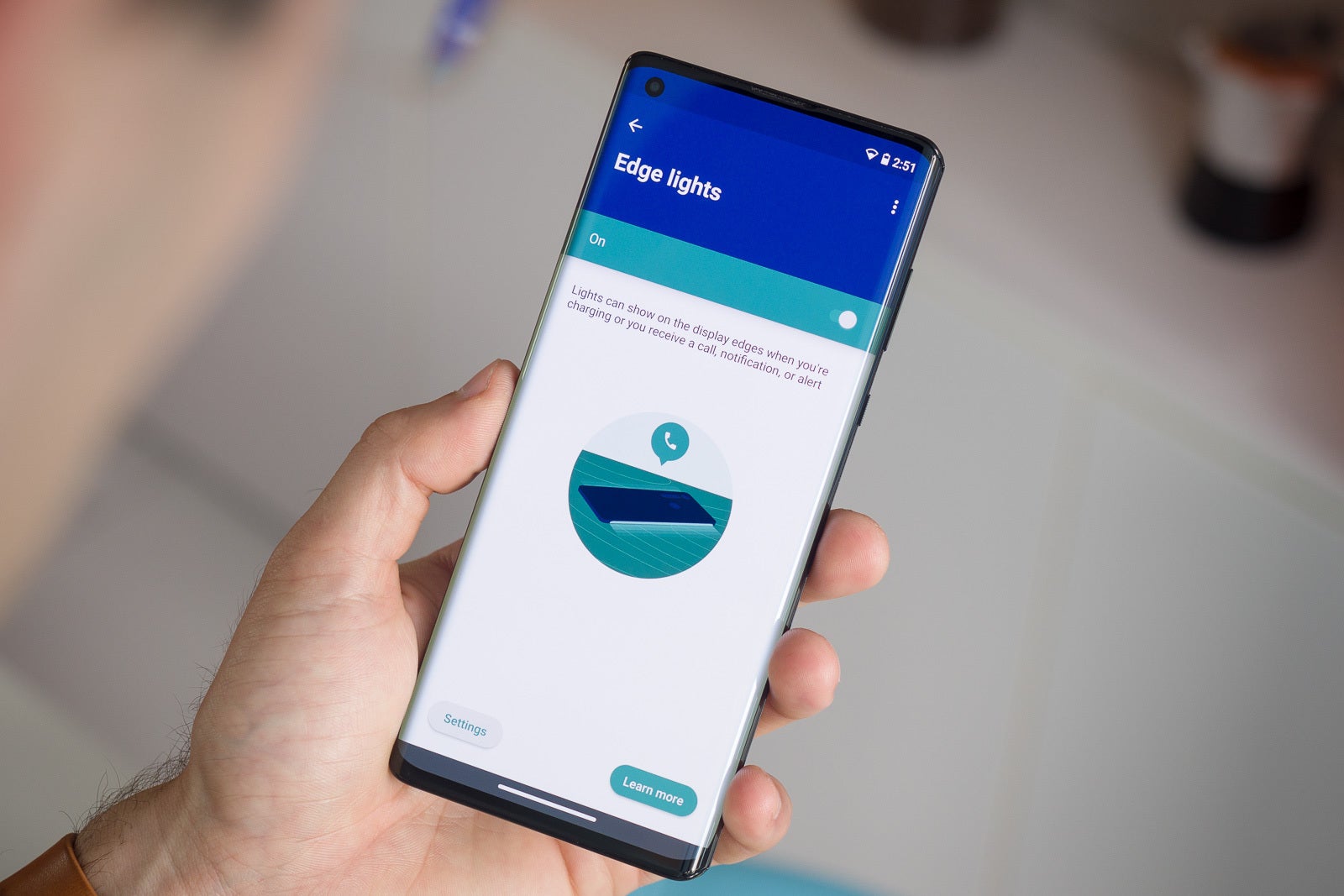 The 90Hz refresh rate, screen colors, and resolution
The Motorola Edge Plus comes with a 6.7" OLED display which has beautiful colors and a 1080p resolution with sharp detail. The screen comes with three different color modes, from the neutral one with its balanced color profile to the boosted mode, which gives you that extra pop that is so characteristic of OLED displays. The screen might not be quite as perfect as we saw recently on the OnePlus 8 series and on some Galaxies, yet it is definitely still a great looking display.
But if we had to point out the single best decision that Motorola has made on the Edge Plus is that it uses a 90-Hertz refresh rate, and doesn't go all the way to 120-Hertz as the S20 series. We saw how 120 Hertz obliterates battery life on the Galaxy S20 series, while here you don't have such issues while still getting the main benefit of a higher refresh rate, which boils down to three words "buttery smooth performance".
You can go back to 60 Hertz to squeeze å bit more out of the battery, but we wouldn't recommend you to, as 90 Hertz really is a game-changer for the experience.
Display measurements and quality
In-Screen Fingerprint Scanner
In terms of biometrics, the Motorola Edge Plus bets on an in-screen fingerprint scanner of the optical kind.
The scanner is placed more towards the bottom and is within easy reach. We found that registering your fingerprint was quick, and then using it went mostly good without many failed readings. We wouldn't say this is the fastest fingerprint scanner around, maybe OnePlus phones and a few others would beat Motorola by a few milliseconds, but it is fast enough not to be an issue.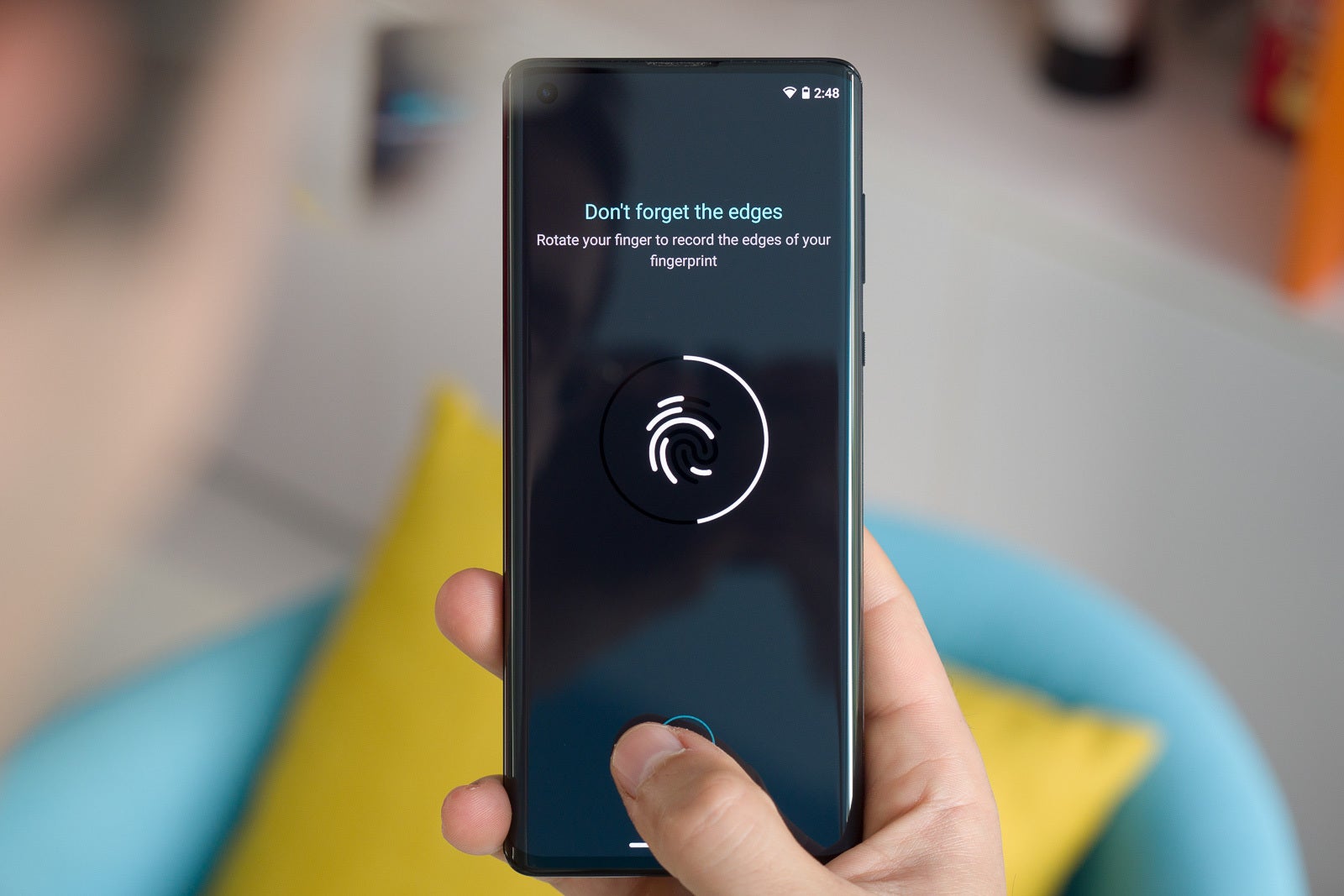 Vibration / Haptic feedback
If we had to count the number of phones that would skip on quality vibration feedback in the past couple of years, we'd have to count a lot. Having a good, strong vibration motor in the phone is something that Apple pioneered years ago with its Taptic Engine, and we have to admit that Android phone makers have been slow to catch up in this one regard. But the Motorola Edge Plus does not make the mistake of having a weak vibration motor: it provides a nice, distinct haptic feedback that is no less impressive than Apple's Taptic Engine. Good job, Motorola!
Interface
On the interface side of things, Motorola has built a name for itself and that name is all about a clean and fast experience with almost no bloatware. That's exactly what we have here: clean Android 10 with just a few of the signature Moto gestures: twist the phone quickly to open the camera, double chop to start the LED flash, and so on. You can turn these on and off easily, but we honestly see no reason why you would turn them off, they work quite well.
We also love the peek notifications: notifications appear as icons on the lockscreen and you can quickly tap them to reveal what's that message you just got and reply straight from the lockscreen.
And if you are wondering whether you'd be able to reach the top of the phone to open that notification shade, well, you don't need to reach for the very top as you can summon the notifications with a swipe down from any part of the home screen.
5G
We must mention 5G here because the Motorola Edge Plus is exclusive to Verizon Wireless and this means that it supports Verizon 5G bands fully. Since Verizone uses high-band mmWave frequencies almost exclusively at the moment of this writing, the Edge Plus has all the necessary antennas and support to make use of it.
Unfortunately, we did not get to run battery tests and such, but both band n260 and n261 are supported and you will be able to get those sweet nearly 1 Gigabit speeds if you happen to live in those tiny areas where you get coverage.
We have heard some anecdotal reports about the phone having weaker signal in rural areas. We have only used the phone in urban settings where signal reception has been good, but that's one thing you might want to research further if you live in a rural place.
Camera
We have to admit that we don't necessarily think of great cameras when we think about Motorola phones. Those honors usually go to Google, Apple and Samsung. But the camera setup on the Motorola Edge Plus proved to be surprisingly good.
Here is what you get in terms of cameras:
108-megapixel main camera with OIS
8-megapixel 3X zoom telephoto camera with OIS
16-megapixel ultra-wide camera
Fourth camera that measures depth
25-megapixel front camera
One thing missing on this list is that trendy super-zoom camera, and indeed here, you don't have a folded "periscope" telephoto rig. Certainly, if you really care about zooming as far as possible with your phone's camera, well, the Motorola Edge Plus ain't it.
But 3X telephoto zoom is a reasonable middle ground and having no periscope lens means the camera setup is kept within a more reasonable size.
Image quality during the day is good, with plentiful detail and colors that don't appear overblown.
We did notice, however, that colors are a bit too bleak, and that contrast is especially well seen when you compare images from the Motorola Edge+ against other flagships.
< Edge+
iPhone 11 Pro Max >
At night, images captured look decent, but again, they lack a bit in vivacity and color.
< Edge+
iPhone 11 Pro Max >
Video Quality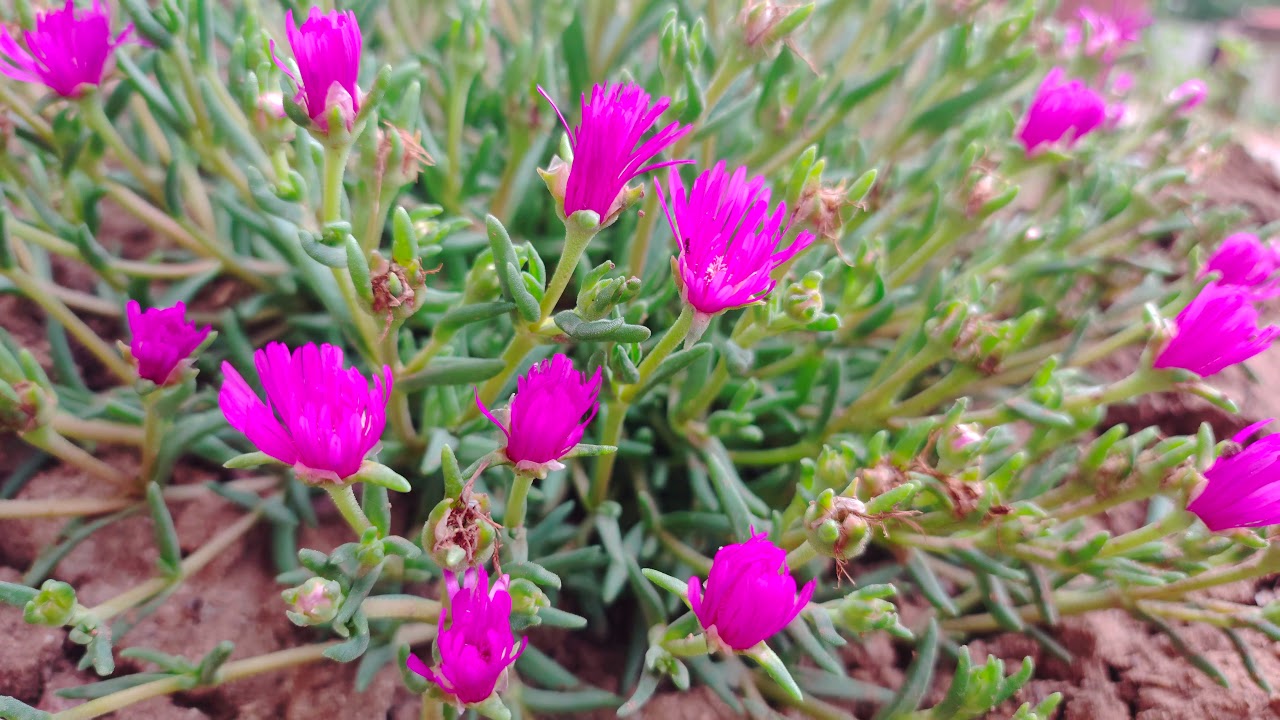 On the video side of the fence, you have quite a few options, 720p, 1080p, 4K and even 6K video resolutions. The 6K one is particularly crispy and good looking, but you cannot zoom while shooting in that resolution (we still loved it and put a few shots together for you to enjoy).
Most people should shoot in 4K where you can use all the cameras and get decent stabilization. And with that insane 256GB of on-board storage, you have to really shoot long hours of video to run out of memory. And we also appreciate having the choice of using those lower resolutions for video as well for certain occasions.
Battery and Charging
Ladies and gentlemen, we have saved the best part of this review last. And the best part about the Motorola Edge Plus is without a doubt that massive, 5,000mAh battery cell inside it that keeps the lights on when most other flagship phones are out of juice.
Battery life on the Motorola Edge Plus is insane. Every smartphone manufacturer should take note: this phone will last you two days off the charger easily. Having this kind of battery life takes a lot of the anxiety of using your phone, and is such a relief.
On our web browsing battery test, the Motorola Edge Plus scored an impressive 11 hours and 49 minutes, the most of any phone with a refresh rate higher than 60 Hertz. In comparison, most phones on this test don't even reach the 11 hour mark even at 60 Hertz.
PhoneArena Web Browsing Battery Test
*60Hz for all phones except Motorola Edge+ which was running at 90Hz.
PhoneArena YouTube Video Streaming Battery Test
PhoneArena 3D Gaming Battery Test
On the charging side of things, the Edge Plus comes with a simple power adapter that delivers up to 18 watts of power. While technically being a fast charger and something Motorola claims to deliver "Turbo Power" this is far from the fastest chargers around. That honor would go to devices like the Oppo Find X2 Pro out of China (read our full review of the Oppo Find X2 Pro here) with its 65-watt charging and top up times of just around half an hour. The Motorola Edge Plus takes nearly three hours to fully top up the battery which is definitely on the slow side.
Motorola Edge Plus charging speeds (18W in-box charger):
In 15 minutes: 12%
In 30 minutes: 27%
In 45 minutes: 41%
In 1 hour 15 minutes: 68%
FULL CHARGE: 2 hours and 49 minutes
The Edge Plus also supports wireless charging at speeds of up to 15 watts, and even reverse wireless charging where you can place another device with wireless charging on the back of the Motorola and it would top up wirelessly, using the Motorola as a kind of a battery bank.
Loudspeaker Quality
We have already mentioned that the Motorola Edge Plus has a headphone jack that some people still appreciate having on their phone, but what the phone also has loudspeakers that produce impressively loud and booming sound.
One of the speakers is located in the in-call speaker on the top of the phone and the other one fires from the bottom of the device, and together they provide powerful sound with especially crisp and loud highs. This is one of the loudest and best-sounding speaker setups on a phone we have heard recently, somewhere alongside the excellent speakers on phones like the Google Pixel 4 XL.
Conclusion
At the end of the day, the Motorola Edge Plus is… well, excellent! It's an absolute joy to use, it's fast, the battery life is insane and the camera performance is good. It's a reminder of the great legacy of Moto Droid phones and if you felt that Motorola has lost its mojo with Moto Mods in the past, and if you don't mind a curved screen, the Edge Plus has got everything to remind you of the glory days of Motorola. It gets our big thumbs up.
Recommended Stories