Jabra Elite Sport Review
9

Introduction
Truly wireless earbuds are all the rage in the audio world right now. Headphones that connect wirelessly to our devices via Bluetooth aren't anything new, but the age of bulky over-the-ear designs and earbuds that feature a cord connecting the two speaker units is quickly becoming a thing of the past.
When talking about truly wireless earbuds these days, we mean gadgets along the lines of Samsung's
Gear IconX
and
Apple AirPods
– two individual earbuds units that are not connected in any way, shape, or form by a cord. This completely wireless design allows for an even greater sense of mobility and ease of use, and while some people are still under the impression that this design makes wireless earbuds easy to lose, it's a trend that doesn't show any signs of going away at any point soon.
Jabra is the latest company to take a stab at this market with the Elite Sport - a pair of wireless earphones that have been designed to be the ultimate workout tool. Completely wireless earbuds may still be in their infancy, but compared to other options that have already been released, do the Elite Sport have what it takes to stand up to the rest of the crowd?
In the box
Jabra Elite Sport wireless earbuds
Charging case
EarWings (Small/Medium/Large)
EarGels in silicon and foam (Small/Medium/Large)
microUSB charging cable
Quick start guide
Safety and warranty information
Design and Comfort
The Elite Sport won't win any awards for looks, but the fit is snug, secure, and customizable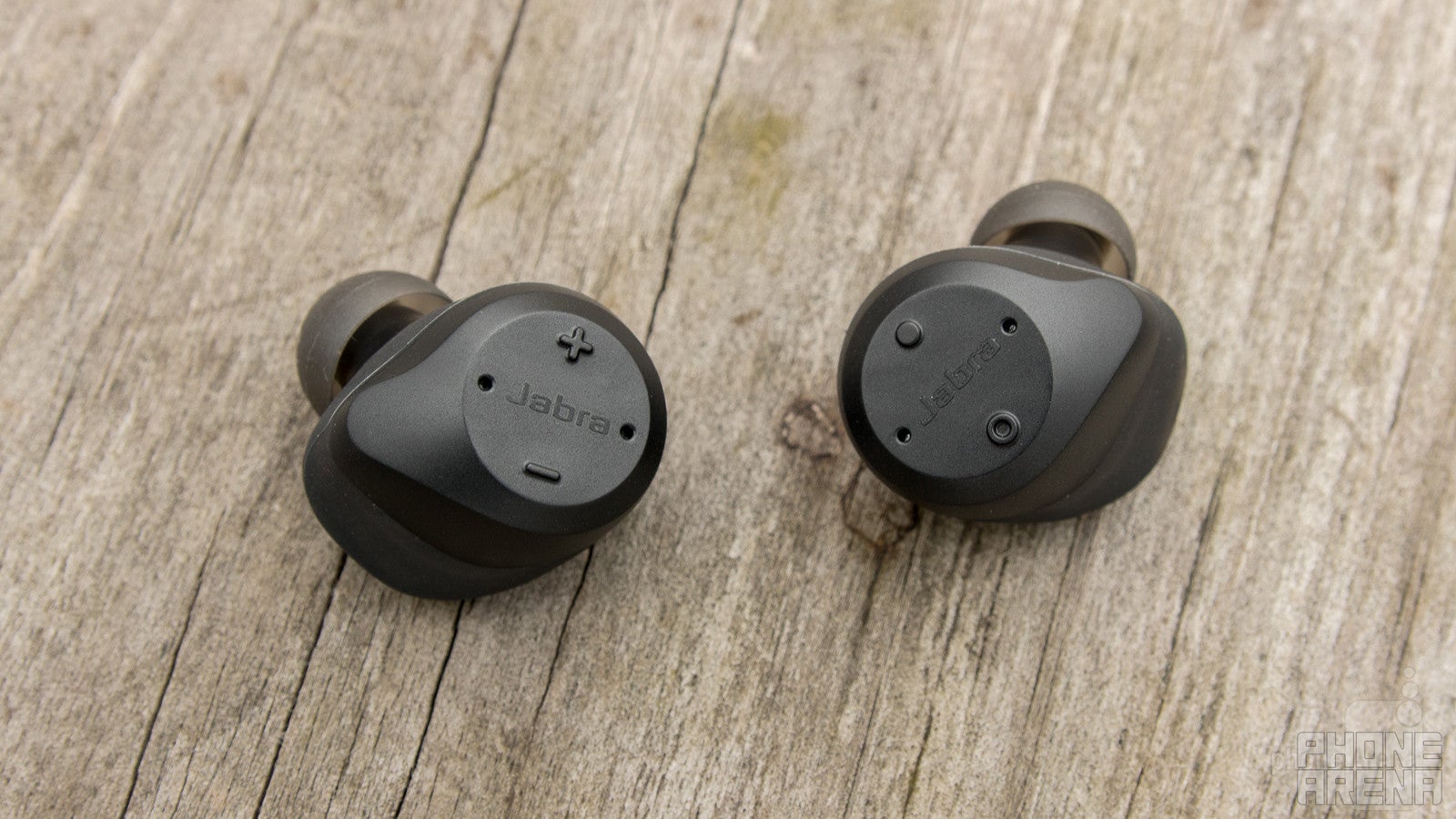 The two main wireless earbuds that currently exist are the Gear Icon X and AirPods, and in regards to design, Jabra's offering is very similar to the former of the two. Unlike the Q-Tip-esque AirPods, the Elite Sport boast an aesthetic that's more circular and chunky. Black is the only color option that's available, and as a whole, the Elite Sport aren't all that good-looking.

Apple's AirPods were hit with a ton of criticism for their odd design, but I personally prefer the look of those as opposed to what Jabra's created. The Elite Sport appear quite bulky when worn, and there just isn't anything exciting to be seen here. We've yet to come across a solid pair of wireless earbuds that can be considered as inconspicuous, and this is stressed quite a bit when wearing the Elite Sport.

Although the looks of the Elite Sport certainly aren't a highlight here, an area where they get an edge of AirPods has to do with fit. Unlike the one-size-fits-all design that Apple is shooting for, Jabra has included wingtips and both silicon and foam tips for the speaker units in small, medium, and large sizes for all of these - providing for an incredibly precise and snug fit.

In my experience, the Jabra Elite Sport felt great to wear. Even while embarking on a lengthy run or setting personal reps at the gym, never did the Elite Sport feel like they were going to fall out of my ears.

Another big advantage of the Elite Sport has to do with their IP67 rating. This means that the Elite Sport are rated to be completely dust resistant and can be submerged in up to 1 meter of water for a maximum of 30 minutes at a time, and this allows the Elite Sport to hold up wonderfully through sweat and while going out for a run in the rain.



When you aren't using the Elite Sport, you'll store them in the included charging case. The case itself looks fine, and it's made out of a rubbery plastic similar to what you'll find on the Elite Sport themselves. An indicator on the right side of the case displays a green, yellow, and red light to showcase the battery life of the case itself, whereas two similar indicators on the front of the case display this same information for each earbud.


Recommended Stories