Samsung Gear IconX wireless earphones Review
31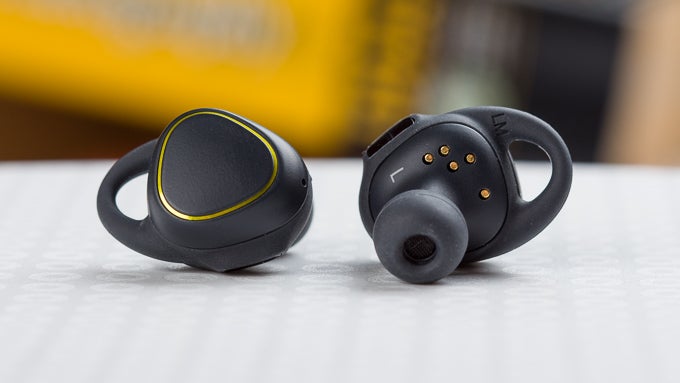 Update

: You can now read our Gear IconX 2018 review!

Introduction
Oh, what a great time to be alive! The world's brightest minds have turned science fiction into fact by giving us semi-autonomous cars, vacuum cleaner robots, and pocket-sized communicators with access to the world's collective knowledge, among other miraculous gadgets. While waiting for holodecks and transporters to arrive, we have the Samsung Gear IconX to add to this list of modern marvels. The latter, in a nutshell, is a set of wireless earbuds with exercise tracking abilities. Yes, they're
completely
wireless – as in no cables whatsoever connect to the earphones at any time. Nothing hangs, nothing dangles, nothing tangles. This level of convenience puts the IconX high on the awesomeness scale, but is a pair worth the hefty price of $200?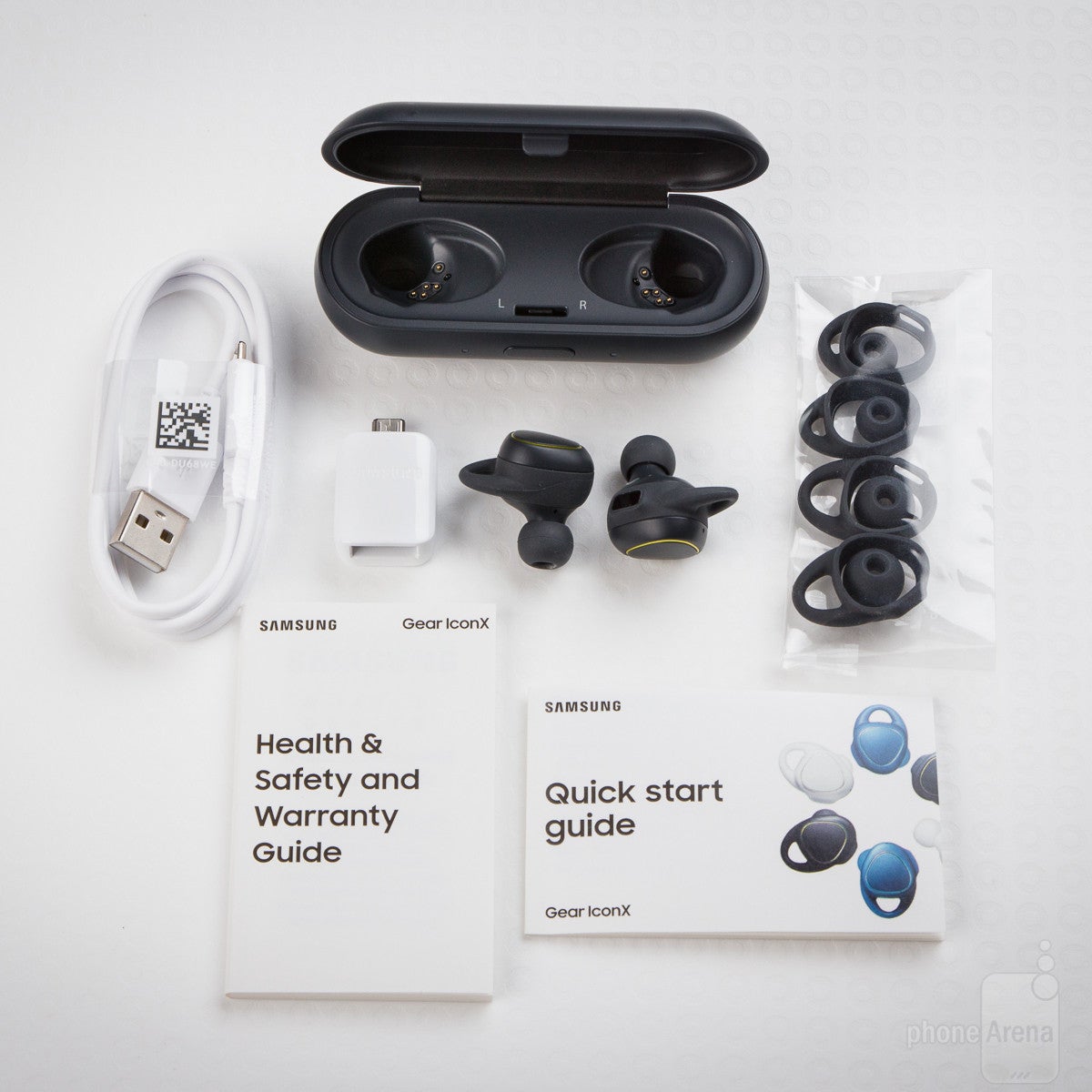 In the box:
Gear IconX wireless earphones (left and right)
Battery case for carrying and recharging
Micro USB cable
Micro USB to full-size USB connector
Small, medium, and large earbud tips and wingtips
Quick start guide, health, safety and warranty guide
Design and comfort
It feels like wearing the future!
Honestly, I was not expecting the Samsung Gear IconX to fit comfortably into my ears. The 'buds looked big and clunky, as if they were going to stick out while I had them on. I was wrong. In actuality, the earphones rest comfortably inside the earlobes, without being too tight or too loose. I
can
feel their presence, but I'm not bothered by that. No less importantly, the earbuds feel in no way prone to falling off, even while I'm jogging or climbing stairs.
For the record, I did let several of my colleagues give the IconX a try, and they all agreed that the earphones were comfortable to wear. As long as the ideal-sized tips were put on, that is. I've been using the medium-sized set of eartips and wingtips, but there's a small and a large set as well. The user is free to mix and match to get the optimal fit.
Speaking of design, the Gear IconX have been treated to a nanocoating by P2i, which, in human speak, means that they repel liquids. This is to prevent sweat and moisture from damaging them, although you should still be careful. Don't enter the sauna or go swimming while wearing these.
Samsung is providing the Gear IconX with a cleverly designed carrying case – a handy accessory, considering that the earphones, being small and wireless and all, are easy to lose. But you don't want to lose the case either – it doubles as a charger for the earphones, filling them up when connected to a USB port. What's more, inside the case there's a rechargeable battery, letting you refill the Gear IconX while on the go. Neat!