HTC Desire HD2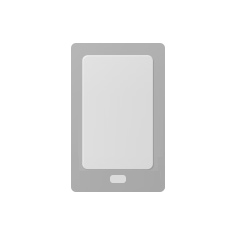 Features:
Fingerprint
Lightweight
Thin
LTE
Rugged
NFC
Dual SIM
Description
HTC Desire HD2 is rumored to be the successor of the HTC Desire HD. It is expected to bring features like dual-core processor, 1080p video recording and a higher resolution display.
Not official: This page is created based on leaked or rumored information. However, it seems it will never be officialy announced.
Compare
Display
Physical size:
Resolution:

Pixel density:

Pixel density - The pixel density of a display represents the number of pixels over an area of one inch. It's measured in "pixels per inch", or ppi. The higher the number, the more detailed and good-looking the display is.

Technology:

Technology - There are two main screen technologies currently used in phones and tablets: LCD and AMOLED. The former usually features a light source and liquid crystals, while the latter is based on organic light-emitting diodes. Newer LCD variations like IPS-LCD and Super-LCD allow for very accurate color reproduction and very wide viewing angles, where no significant image quality loss is observed. Current AMOLED screens differ in such a way that they can exhibit much more saturated colors (sometimes too much) and incredibly high contrast levels, which is due to black color being completely black in AMOLED displays.

Features:

Ambient light sensor, Proximity sensor
Camera
Camera:

Flash:
Hardware Features:
Software Features:

Face detection, Geo tagging

Shooting Modes:

Camcorder:

1920x1080 (1080p HD), 1280x720 (720p HD)
Hardware
Processor:

Processor - The processor is the main computing component of a phone and is a major factor when it comes to the overall speed of the device. Some more powerful smartphones use dual-core and quad-core processors designed to deliver greater performance.

Graphics processor:

Graphics processor - The graphics processor is important for the smooth operation of the system and especially in games and other applications that may involve complex graphics and animations.

Built-in storage:

Built-in storage - Bigger storage capacity allows you to keep more content saved onto your device, such as more applications, photos or video. Games and video content typically take up the biggest amount of storage space.

Storage expansion:

Storage expansion - Some handsets allow you to expand their storage capacity by using a memory expansion card – most often microSD. Expansion memory is mostly suitable for media storage, such as photo, video or music content.
Battery
Type:

User replaceable, Li - Ion
Cellular
GSM:
UMTS:
Data:

HSDPA 14.4 Mbit/s, HSUPA 5.76 Mbit/s, UMTS
Phone features
Sensors:
Notifications:

Haptic feedback, Music ringtones (MP3), Polyphonic ringtones, Vibration, Flight mode, Silent mode, Speakerphone

Other features:
specifications continue after the ad
Connectivity
Bluetooth:
Wi-Fi:
USB:

Connector:
Features:

Mass storage device, USB charging

HDMI:

Positioning:

Positioning - This field shows the positioning systems supported by the device. The most common types are GPS and A-GPS. GPS - This is one of the most widespread global positioning technologies, developed and maintained by the U.S. government. It uses satellites in order to detect your location. Works best in clear weather. A-GPS - A-GPS stands for Assisted GPS and is the industry standard for positioning and navigation. "Assisted" means that it can use local wireless networks, in addition to satellites, for quicker and more precise localization.

Navigation:
Other:

Tethering, Computer sync, OTA sync
To see the full specifications with in-depth details click here.
Despite our efforts to provide full and correct HTC Desire HD2 specifications, there is always a possibility of making a mistake. If you see any wrong or incomplete data, please LET US KNOW.
If you are interested in using our specs commercially, check out our Phone specs database licensing page.