WatchOS 4.3: All the new features
1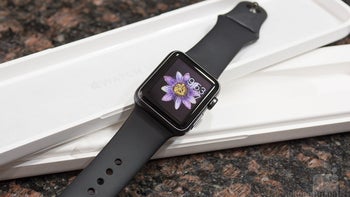 The latest software for Apple Watches, watchOS 4.3, has come out of beta with a handful of nice, new features and many under-the-hood improvements.
WatchOS 4.3 was first made available to developers in preview form back in January, with many people itching to get their hands on the update. But since Apple doesn't release public betas of watchOS, we had to wait a bit until the final release. So, let's dive in and see what's new and changed.
Restored ability to control music on your iPhone; stream music to any connected HomePod or AirPods
The option to control volume and skip tracks from the
Apple Watch
was there in the very first release of watchOS, but was inexplicably removed in watchOS 4, much to the disappointment of users. However, with the release of watchOS 4.3, music controls are back, and with new features to boot.
Just as before, you can use your Apple Watch to control music playback on your iPhone, but now you can also control music that's playing on your
HomePod
or
AirPods
. And yes, this also means that you can now stream music from your Watch to any connected HomePod or AirPods, no iPhone needed.
Use any orientation for Nightstand charging mode
Up until now, you could only use Nightstand mode in landscape orientation while charging your Apple Watch. With watchOS 4.3, however, you no longer have to place your Watch on its side to have that neat Nightstand screen appear during charging.
This is an interesting development, as it makes using Nightstand mode on the Apple AirPower
wireless charging
pad much easier. You can now comfortably place your Apple Watch, iPhone, and AirPods on the charging pad and still get that watch face. What's more, Nightstand mode will work in portrait mode on any third-party vertical Apple Watch wireless charger out there.
Aside from this, there's also a subtle new animation when connecting your Apple Watch to the charger puck. Previously, you'd simply get battery percentage displayed in circle, while now the circle is pleasantly animated and swiftly fills up to represent the current battery charge. When the Watch is rotated in portrait mode, the battery icon moves to the upper left-hand corner of the screen.
Siri watch face improvements
The Siri watch face is a relatively new addition to watchOS, and it gains a few new features in 4.3.

First up, is the ability to pull up activity data. Siri will now keep track of your activity throughout the day and display progress towards closing Activity rings, as well as entice you to reach your daily activity goals.

Another neat feature is that the Siri watch face will now show cards of new songs that have been added to Apple Music mixes.
To update your Apple Watch to watchOS 4.3, fire up the Watch app on your paired iPhone and go to
Settings > General > Software Update
. The app will then check for any available updates and prompt you to install them. Keep in mind, however, that since the update is being downloaded on your iPhone and then sent over to the Watch via Bluetooth, the whole process may take a while. Upwards of 10 to 15 minutes even. So, make sure that you've connected your Apple Watch to a charger and that the battery is charged up to at least 50 percent.
And here are the official release notes for watchOS 4.3:
Control volume and playback on HomePod from your Apple Watch

Restores ability to control music on iPhone

Use any orientation for Nightstand charging mode

Siri watch face now shows progress towards closing Activity rings and when new songs are added to Apple Music mixes

Resolves an issue where Activity achievements were incorrectly awarded for some users

Fixes an issue where Siri music commands were not working for some audio devices