Verizon ups Samsung Galaxy A50 discount while Xfinity Mobile throws in free $250 prepaid card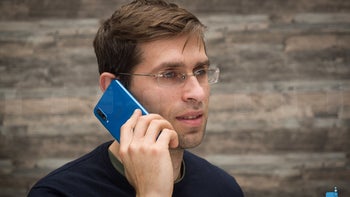 The
Galaxy A50
is arguably the most compelling mid-range smartphone released by Samsung in the US over the last few years, combining the premium design language of some of its hottest high-end cousins with a respectable spec sheet and reasonable price point.
Verizon is currently charging as little as $5 a month with device payments, new lines of service, and no trade-in required, which brings the handset's total price down to only 120 bucks after 24 installments. This is an online-exclusive deal, mind you, and it's scheduled to expire tomorrow, July 31, so it's probably a good idea to hurry and pull the trigger if you're in the market for an extra-large phone with decent processing power, an extremely versatile triple rear camera setup, and a teeny-tiny notch.
Unless you'd rather score a free $250 prepaid card in lieu of a $230 discount on the handset's list price, in which case you'll have to buy the Galaxy A50 from Xfinity Mobile, port in an existing number from a different mobile network operator, and activate a new line of wireless service while retaining your number. You can either cough up $349.99 upfront or go with an installment plan and pay $14.58 a month for two years.
This special offer doesn't expire until September 30 and it's not restricted to Galaxy A50 buyers, as new Xfinity Mobile subscribers can receive that $250-worth freebie alongside essentially any phone sold by the MVNO (mobile virtual network operator).